On Earth We're Briefly at the Gay Reads Book Club
December 11, 2019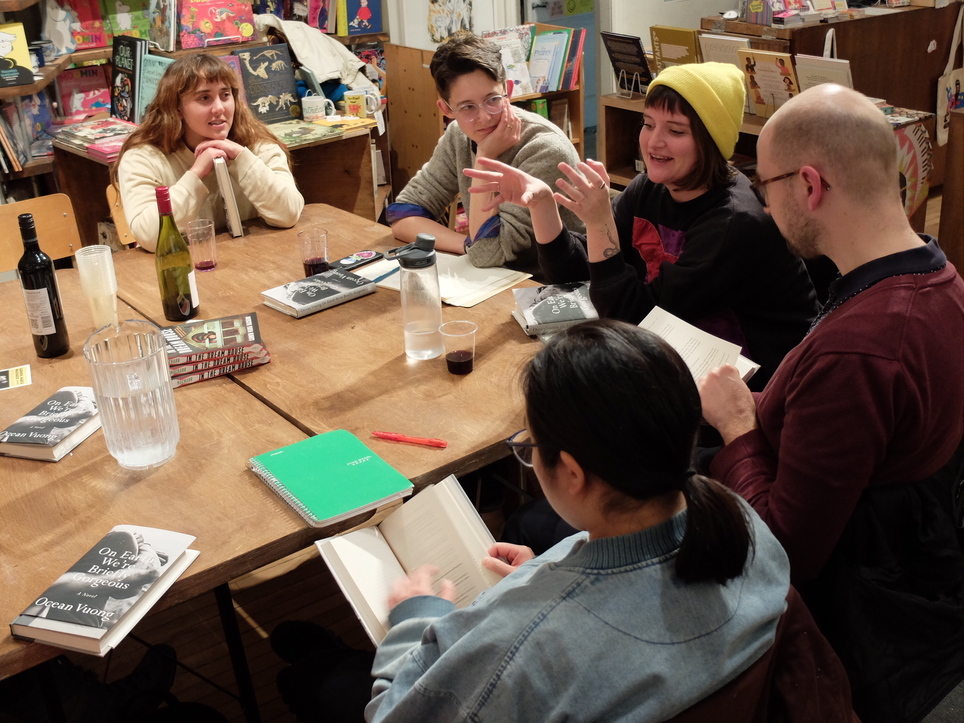 Though the day was dreary, we welcomed thoughtful and lively conversation this evening over the Gay Reads Book Club, featuring Ocean Vuong's On Earth We're Briefly Gorgeous. Vuong's writing is evocative, moving, and distinct. The title - contrasting and direct - is characteristic of his style of prose and poetry.
Impressions began with the loss of roots, connection, and language. The power and failure of the latter was a recurring theme.
"What good?"
"She pain."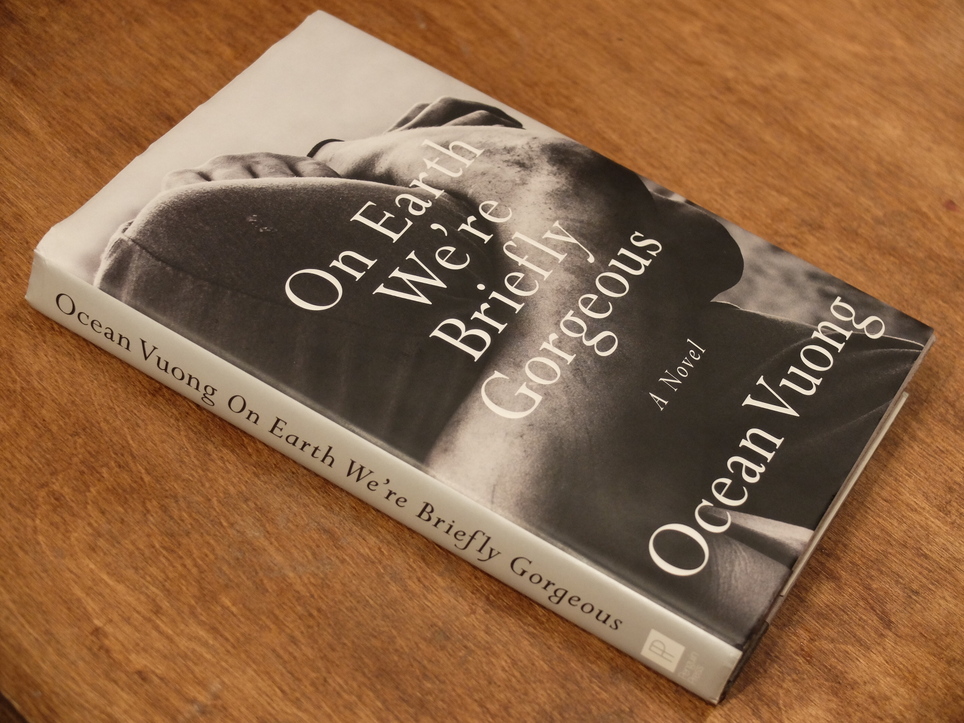 As Little Dog says "Let me begin again..." he sets off on another attempt, and evokes his past failures. "The impossibility of you reading this makes this possible to write."
The books leaps from letter, to novel, to poetry, to documentary. "You..." is used confusingly; referring to his mum, to Trevor, to the reader… Broken passages invoke feelings of discomfort, panic, and loss.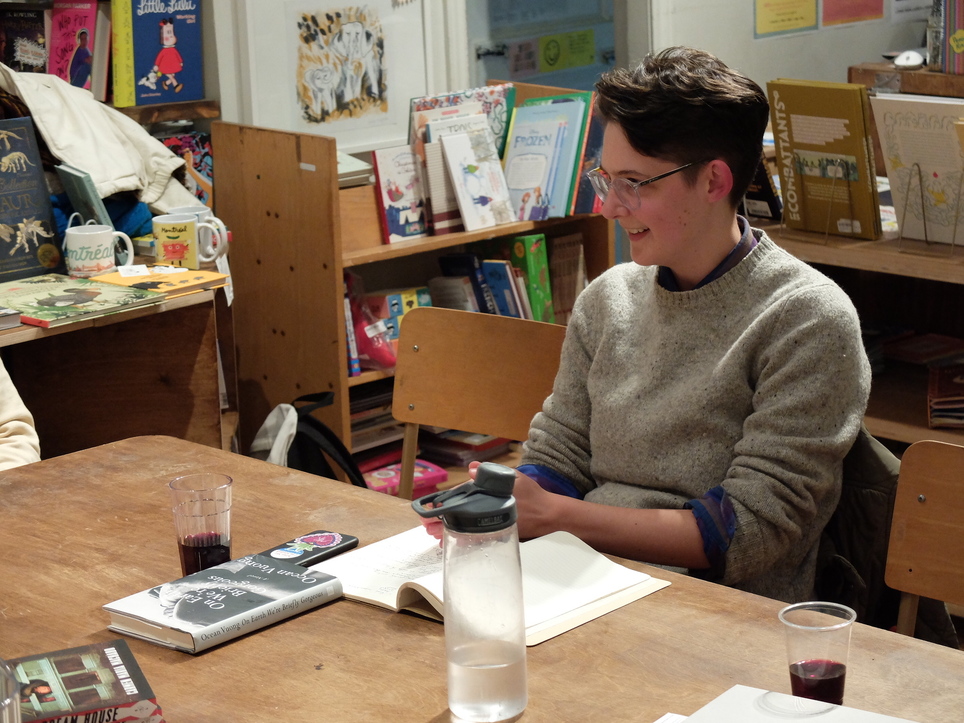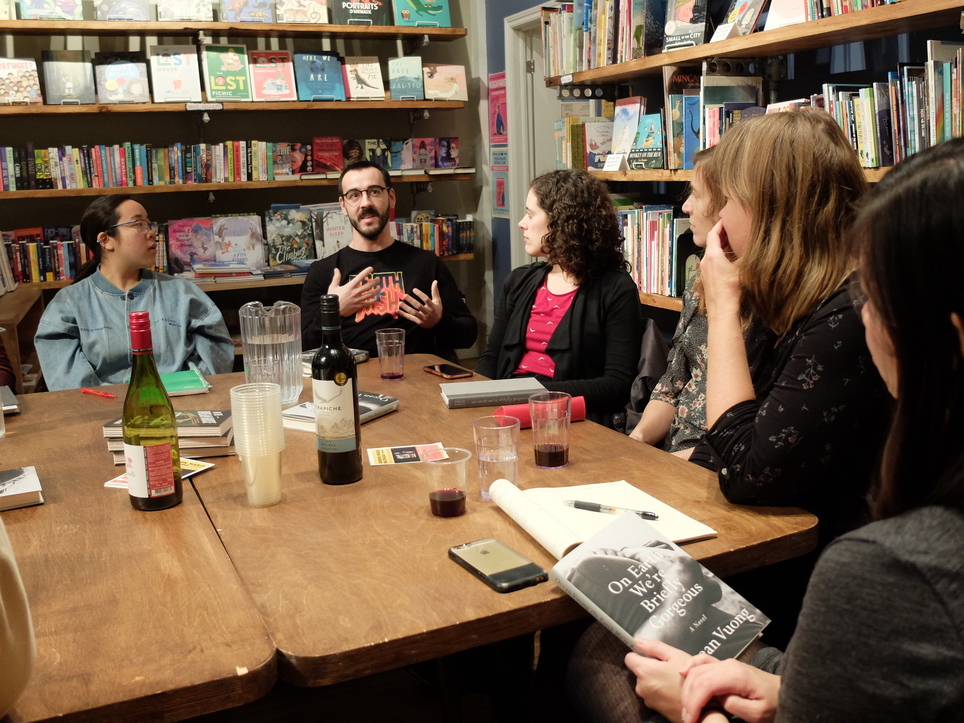 Join us next time when we'll be discussing Carmen Maria Machado's In the Dream House!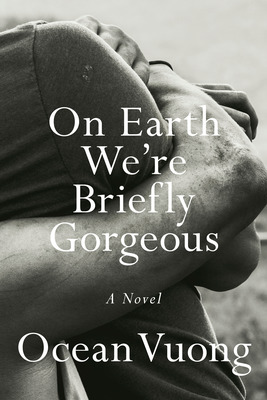 On Earth We're Briefly Gorgeous
Ocean Vuong
Named one of the most anticipated books of 2019 by Vulture, Entertainment Weekly, Buzzfeed, Los Angeles Times, Boston Globe, Oprah.com, Huffington Post, The A.V....
More Info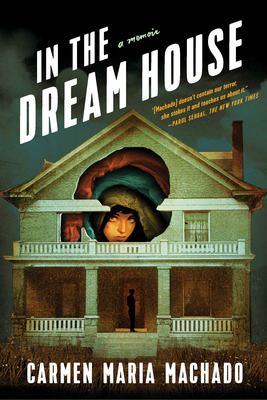 In the Dream House
Carmen Maria Machado
A revolutionary memoir about domestic abuse by the award-winning author of Her Body and Other Parties.In the Dream House is Carmen Maria Machado's engrossing...
More Info