Sean Michaels Launches The Wagers!
October 15, 2019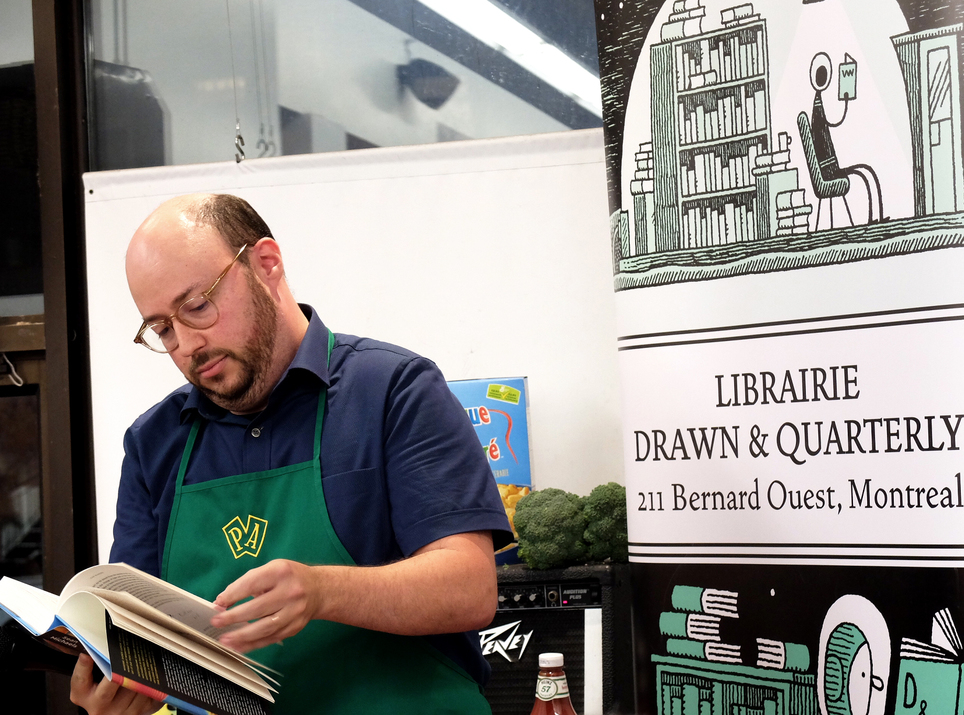 We had the immense pleasure to work with Sean in launching his latest: The Wagers with a reading at the deli counter at Supermarché PA du Parc, followed by a signing across the street at The Emerald!
Sean read us through three distinct passages in the book and urged the crowd to participate "...because I'm cheesy and hackneyed, maybe." Calling and responding with "Should I? Should I??", and making droning noises - whatever you imagine that to be.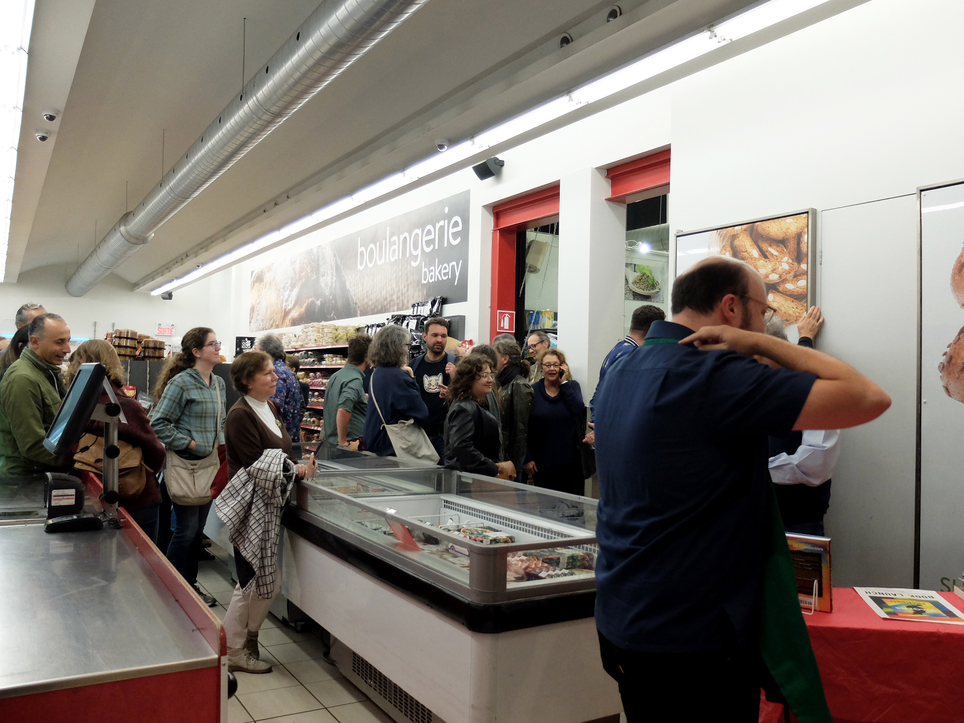 "Across the sound system, in Greek, a troubadour sang a blues of loneliness and hashish."
"Theo came from groceries. He was a child of Provisions K, the city's oldest grocery store, and emporium teeming with with humans and their sheeses, families and their fruit, fish and wheat thins and paper towels. His parents met there. Perhaps Theo had been conceived there."
The setting couldn't be more fitting as Michaels evokes - but not quite - the Montreal we all know: "They were at a bar called La Taverne du Pélican, shouting at each other over a Neil Young song." A horse in the races Theo bets on is named "Ojingogo" - *wink*.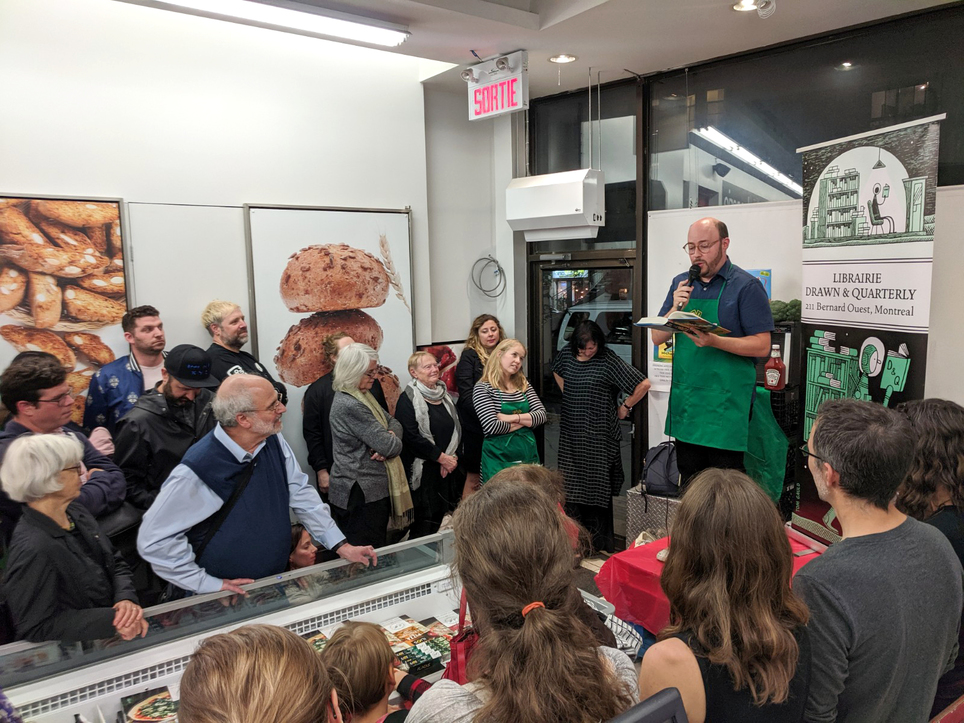 "Nothing is like cycling at night in summer. Nothing else is like the feeling of a moonlit-wind, the scent of swift, green-leafed, dark-flowered air. [...] He and Simone had still not encountered a single red light.
Theo called out to her: 'Nights like this, I adore this city.'
'What?' she shouted from her Norton.
'Nights like this -'
She gunned the engine."

The Wagers depicts luck as a thing with substance - like sand - that can be taken.
"Luck dusted his fingertips..."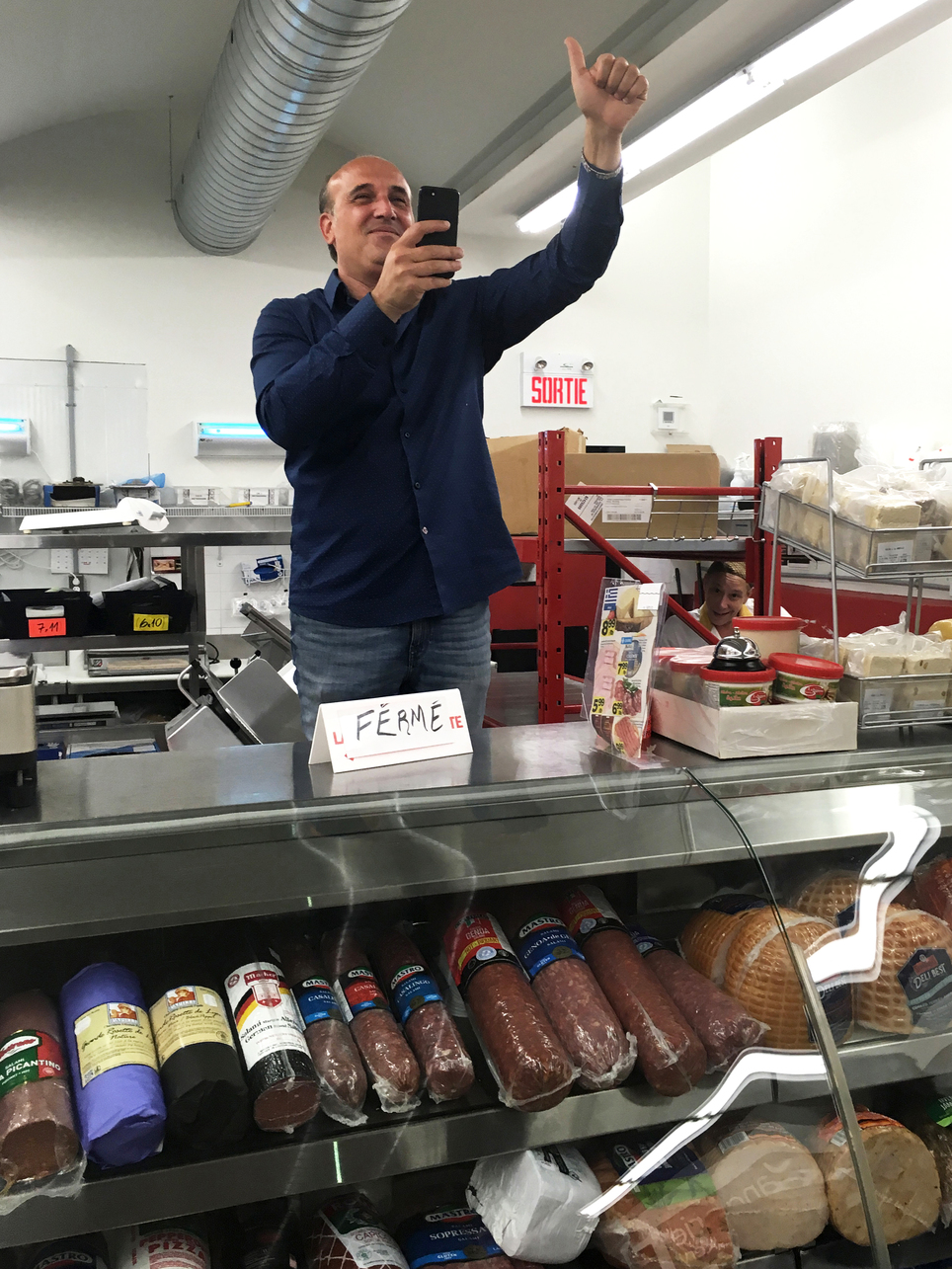 We particularly enjoyed this passage:
"Instead, he stopped at a bookstore, a tall room of caramel-coloured wooden tables and endless shelves. Books by Lynda Barry and Jacob Wren and Karen Russell, set on plinths, had beautiful crimson and cerulean covers. Cookbooks leaned on comic books.l Hustvedts nuzzled Austers. A moomin smiled from a calendar. Theo ran his hand across a dust jacket's soft, embossed dromedary, then flipped through a collection of incomplete cartoons, each of its last panels unfinished. "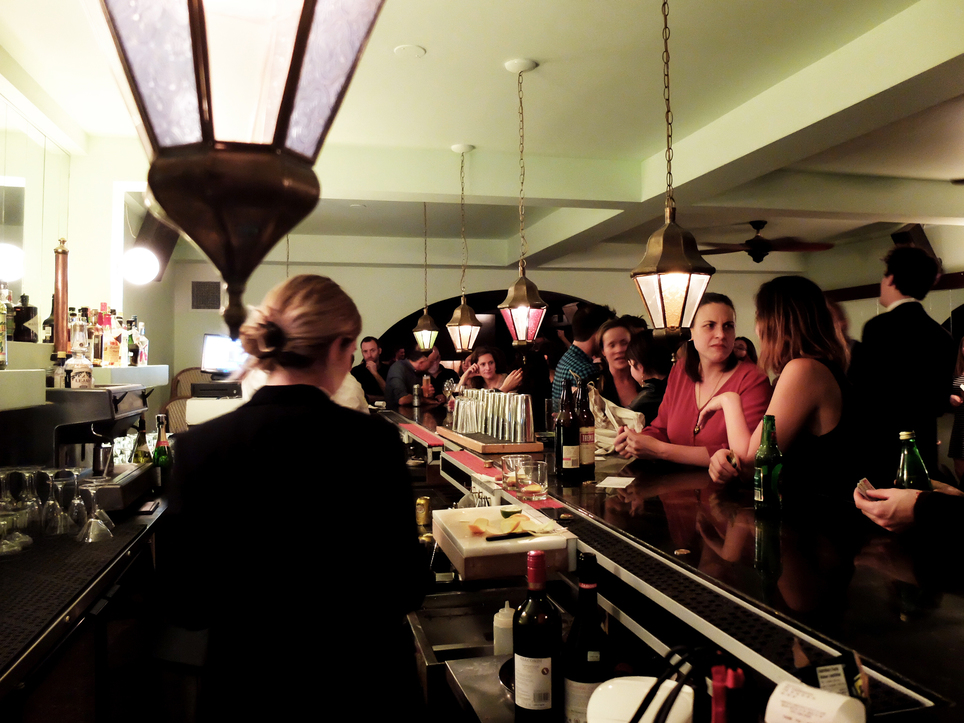 Special thanks to Nello Peluso and Taso Erimos at Supermarché PA; as well as Ruta Liormonas and Anne Collins at Penguin Random House; and of course Joseph and the crew at the Emerald - thank you!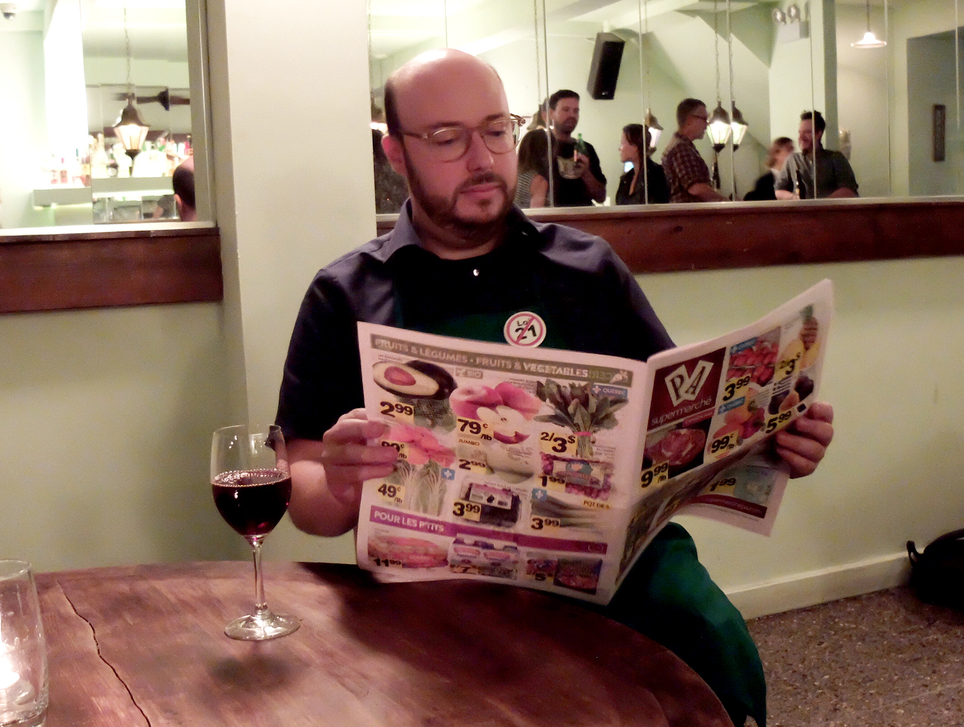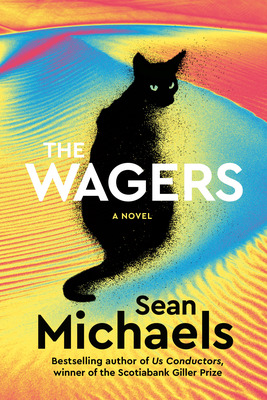 The Wagers
Sean Michaels
Scotiabank Giller-winner Sean Michaels is back with his widely anticipated second novel, The Wagers, a deeply satisfying story of long odds, magical heists and...
More Info