The New York Times dubs Seth's Clyde Fans a "Masterwork"
July 9, 2019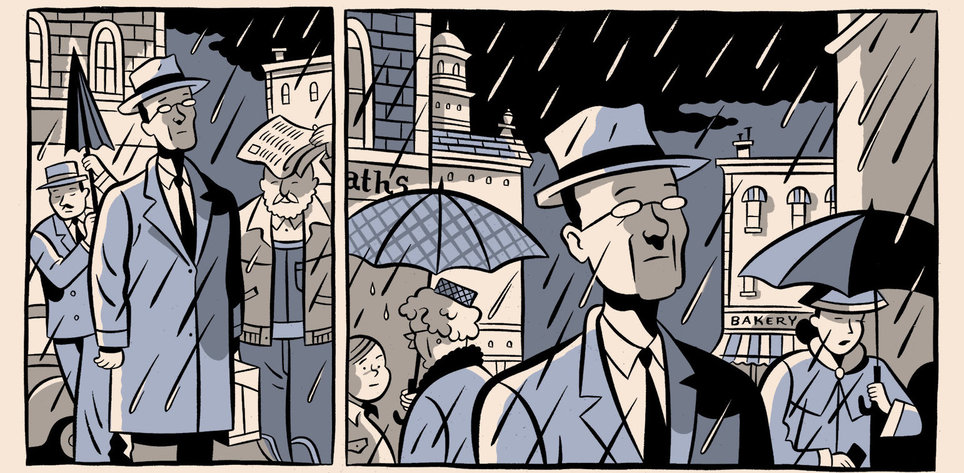 In a recent review in The New York Times, Brian Selznick (author and illustrator of The Invention of Hugo Cabret and Wonderstruck) praised Seth's Clyde Fans as a masterwork, a "brilliant trip" that plumbs the essential nature of time. Selznick's ruminative commentary offers readers a fascinating glimpse of the genesis of Seth's twenty-year project as well as an evocative portrait of the Seth's overarching style and ethos. Check out the review for yourself and, if you haven't already, pick up a copy of Clyde Fans today!
Here's an excerpt from the NYT, for those without subscriptions:
"Open Clyde Fans and let Seth take you into his time machine. The technology is relatively simple: cardboard, binding, glue, thread, paper and ink, words and pictures. Most of the drawings are in black and blue, as if the entire novel were composed of bruises. Perhaps we're being reminded that the past can be a painful place to visit. There's no room for nostalgia in Seth's vision. The past is as sharp and painful as the present. In fact, the past is the present, conjured in words and pictures, existing in the spaces between what's said and unsaid, what's seen and unseen."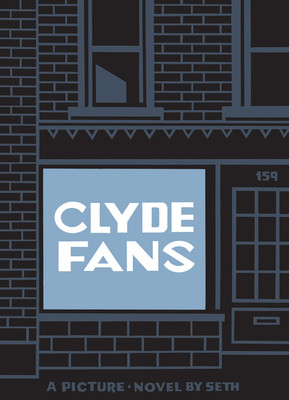 Clyde Fans
Seth
A masterful work by a legendary cartoonist about the decline of small bussiness and the subsequent erosion of familial relations and one's sanity. Twenty...
More Info