This Shelf Belongs to ... Lee Lai!
February 4, 2019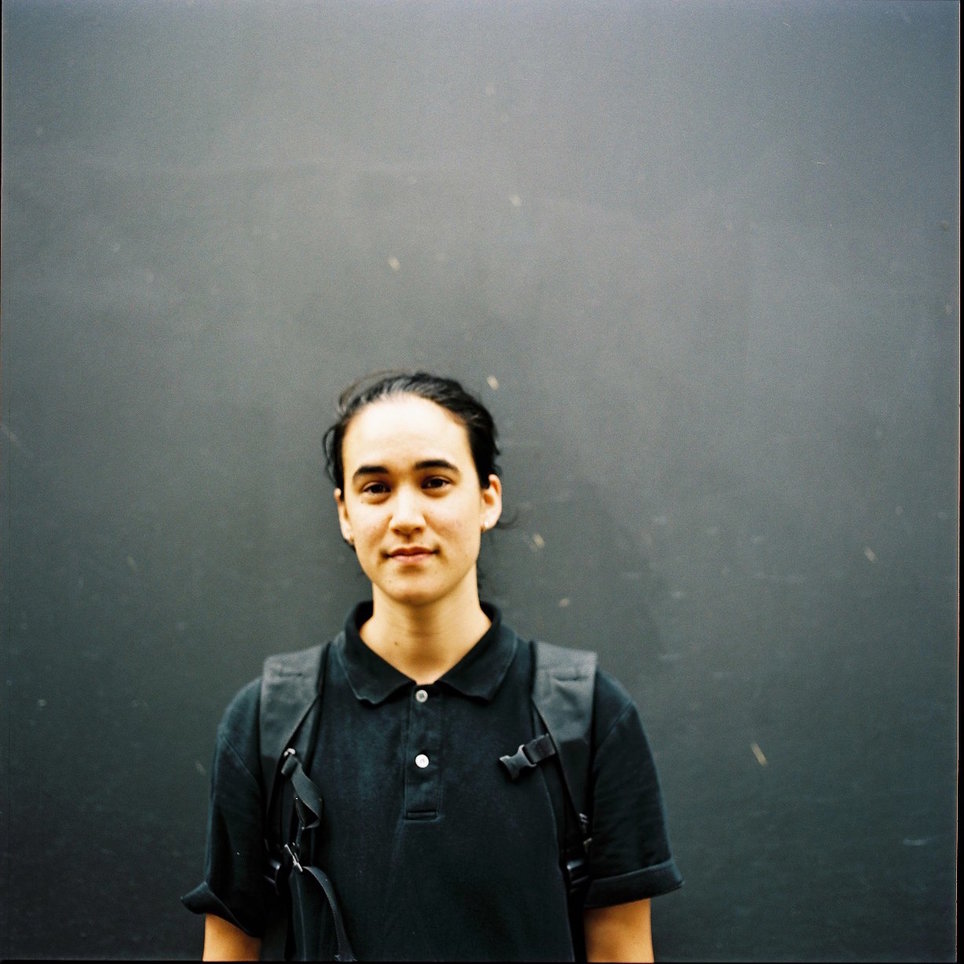 Each month, Librairie Drawn & Quarterly invites a local author or artist to curate a shelf in the store. This month, we bring you recommendations from Lee Lai!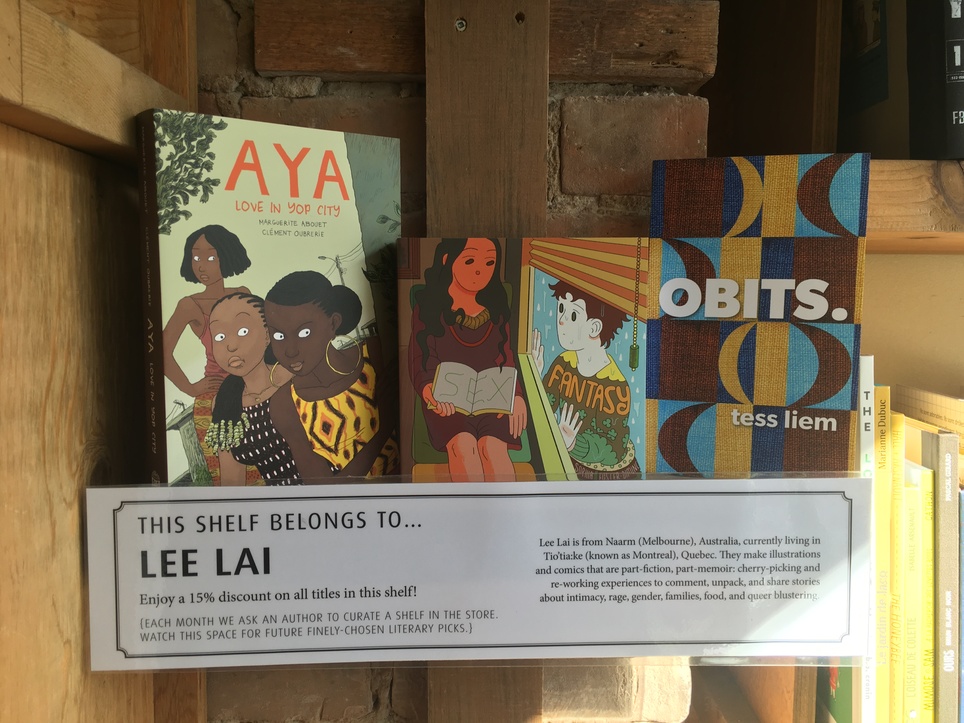 Lee
Lai
is an Australian cartoonist living between Naarm (Melbourne), Australia, and Tio'tia:ke (known as Montreal), Quebec. For the past few years she has been writing comics, painting illustrations, and facilitating mural-painting workshops with teenagers in Canadian schools. Her work has been featured in the
New Yorker
,
The Lifted Brow
, Room Magazine, and Everyday Feminism.
All of Lai's picks will be 15% throughout the month. Here's a sneak peak: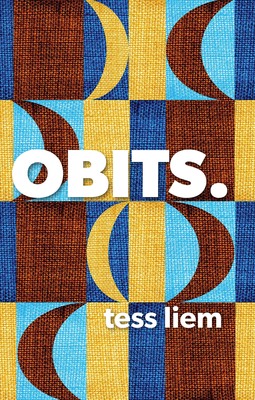 Obits.
Tess Liem
Can poems mourn the unmourned? In Obits. a speaker tries and fails to write obituaries for those whose memorials are missing, those who are...
More Info
Obits by Tess Liem
Liem's work is so many things I strive for in writing. I found her poems relatable and funny and melancholy, and gaining depth each time I read them.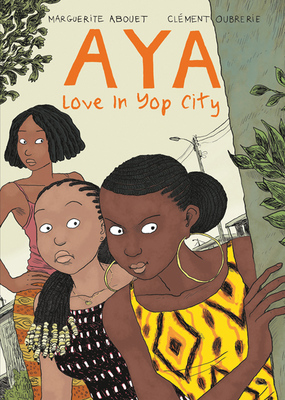 Aya: Love in Yop City
Marguerite Abouet
THE DRAMATIC CONCLUSION TO THE AYA SERIESAya: Love in Yop Citycomprises the final three chapters of theAyastory, episodes never before seen in English.Ayais a...
More Info
Aya: Love in Yop City - Marguerite Abouet & Clemént Oubrerie
This book is perfect writing for atmospheric, buzzy, really absorbing community life, and all the excellent drama that accompanies that.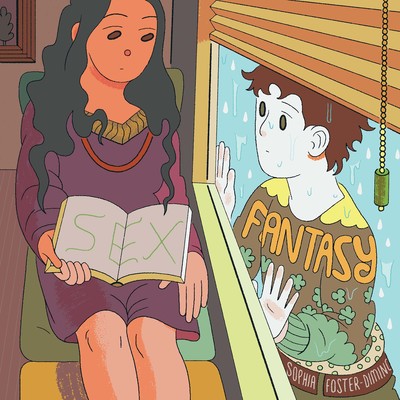 Sex Fantasy
Sophia Foster-Dimino
Begun as a loose, ephemeral zine that was produced in limited editions, these comics, small in both size and length, are esoteric and immensely...
More Info
Sex Fantasy by Sophia Foster-Dimino
I love Sophia Foster-Dimino's work so much. It's clever and dry and earnest and nuanced all at once.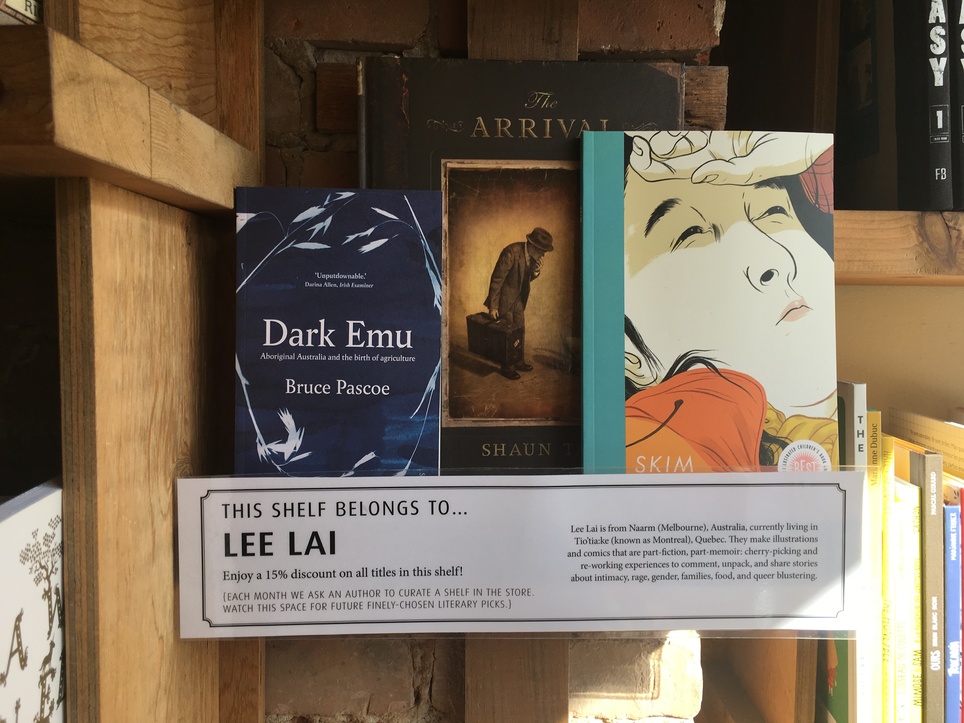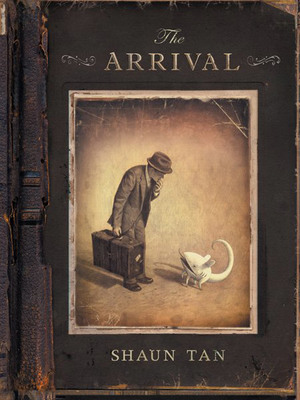 The Arrival
Shaun Tan
In a heartbreaking parting, a man gives his wife and daughter a last kiss and boards a steamship. He's embarking on the most difficult...
More Info
The Arrival by Shaun Tan.
I grew up reading Tan's stunning books and being deeply affected by them. He's one of the only children's book illustrators I know who really knows how to handle heavy subjects without being condescending, and never shying away from complexity.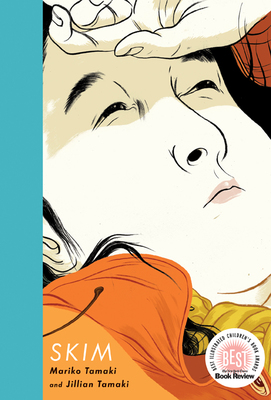 Skim
Mariko Tamaki
A New York Times Book Review choice as one of the 10 Best Illustrated Children's Books of 2008. Skim is Kimberly Keiko Cameron, a not-slim,...
More Info
Skim by Mariko Tamaki & Jillian Tamaki
This comic marked me pretty considerably in my teens, when I didn't realise exactly how hungry I was to be reading stories about mixed-race, queer teen witches.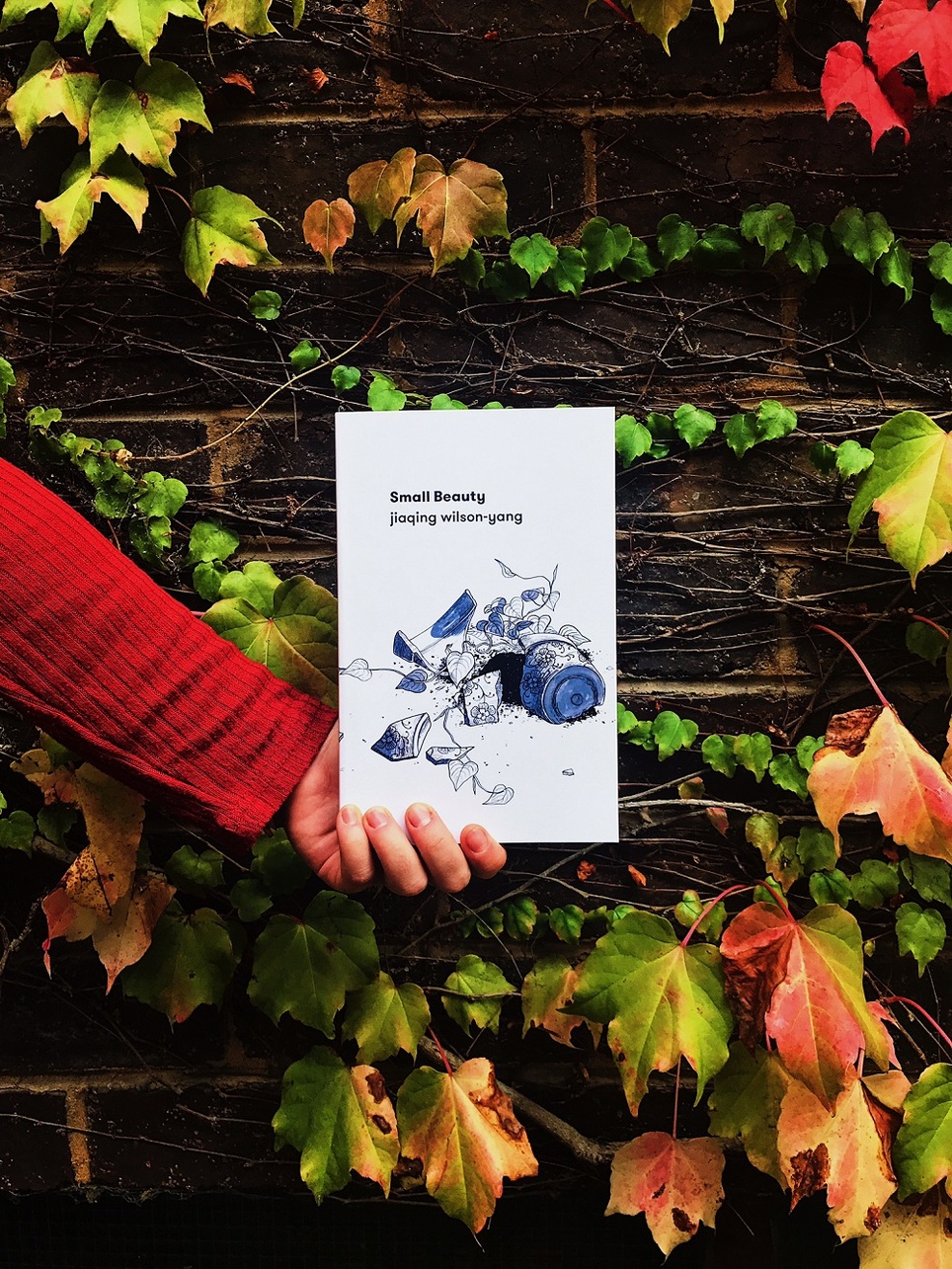 Small Beauty by Jiaqing Wilson-Yang
Jiaqing's debut novel is both slow burn and immediate impact, and lifted by feelings right to the surface. Her characters deserve multiple reads.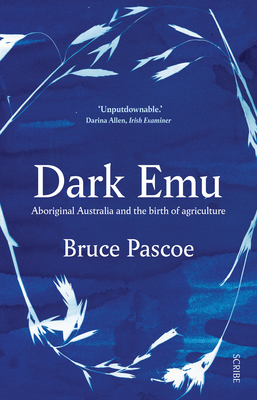 Dark Emu
Bruce Pascoe
History has portrayed Australia's First Peoples, the Aboriginals, as hunter-gatherers who lived on an empty, uncultivated land. History is wrong.In this seminal book, Bruce...
More Info
Dark Emu by Bruce Pascoe
This book has been pretty central for me this year in deepening my understanding of what it means to have grown up a settler in so-called Australia. It's also just critical knowledge for thinking about how we're organising our agriculture and our communities now.