This Shelf Belongs to .... Nalini Mohabir!
March 1, 2022
Every month, Librairie Drawn & Quarterly invites an author or artist to curate a shelf in the store. This month, we bring you recommendations from Nalini Mohabir!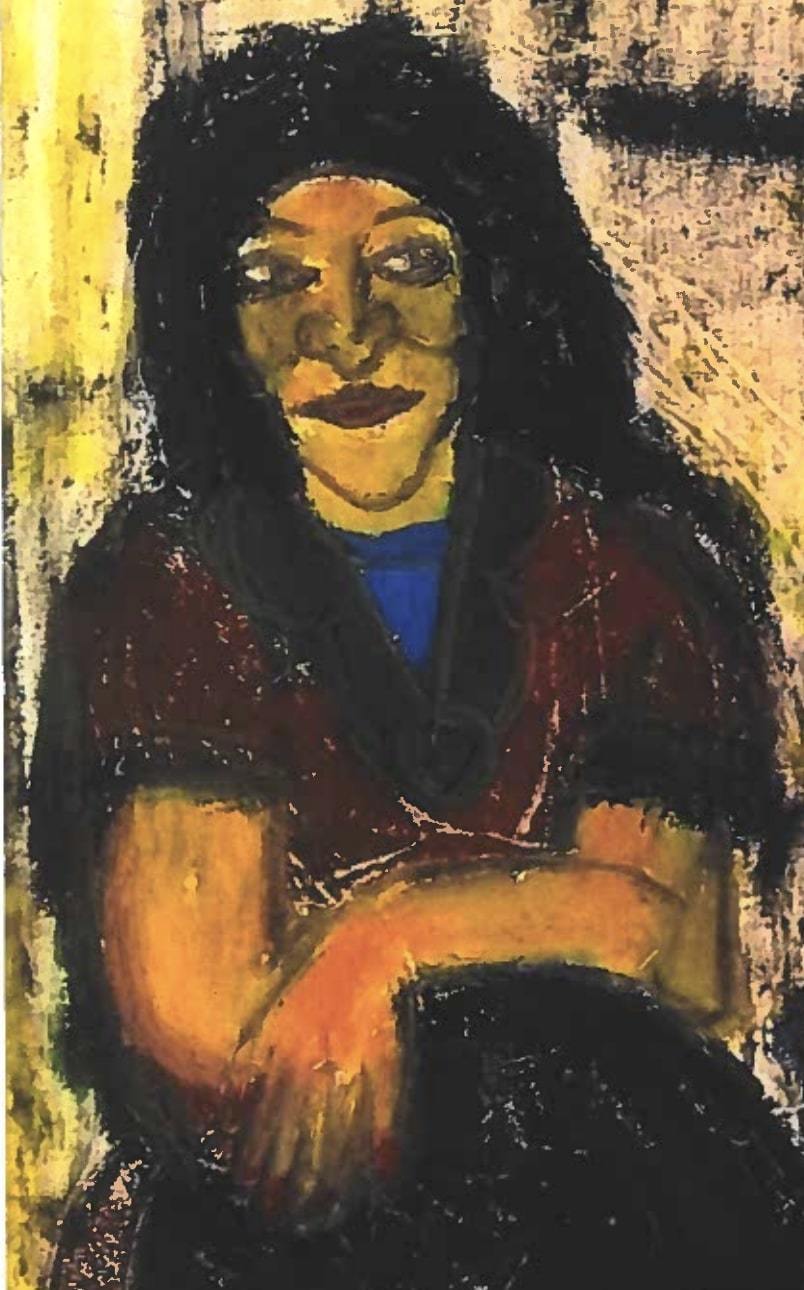 Nalini Mohabir is an assistant professor in the department of Geography, Planning, and Environment at Concordia University. She writes, researches, and teaches in the fields of feminist and postcolonial migration geographies, and is interested in gender and racial justice, as well as flows of power and social change. She is the coeditor along with Ronald Cummings of The Fire That Time: Transnational Black Radicalism and the Sir George Williams Occupation (March 2022).

The Fire That Time is featured in the spring 2022 edition of the MRB, which you can read here. The book features texts Kaie Kellough, Alexis Pauline Gumbs and Afua Cooper among others. We highly recommend that you pick up a copy today!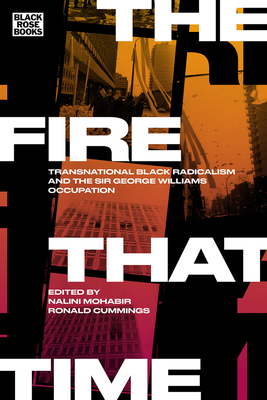 Fire That Time
Nalini Mohabir & Ronald Cummings
In 1969, in one of the most significant black student protests in North American history, Caribbean students called out discriminatory pedagogical practices at Sir...
More Info
All of Nalini's picks will be 15% off for the month of March. Here's a sneak peek of what you'll find: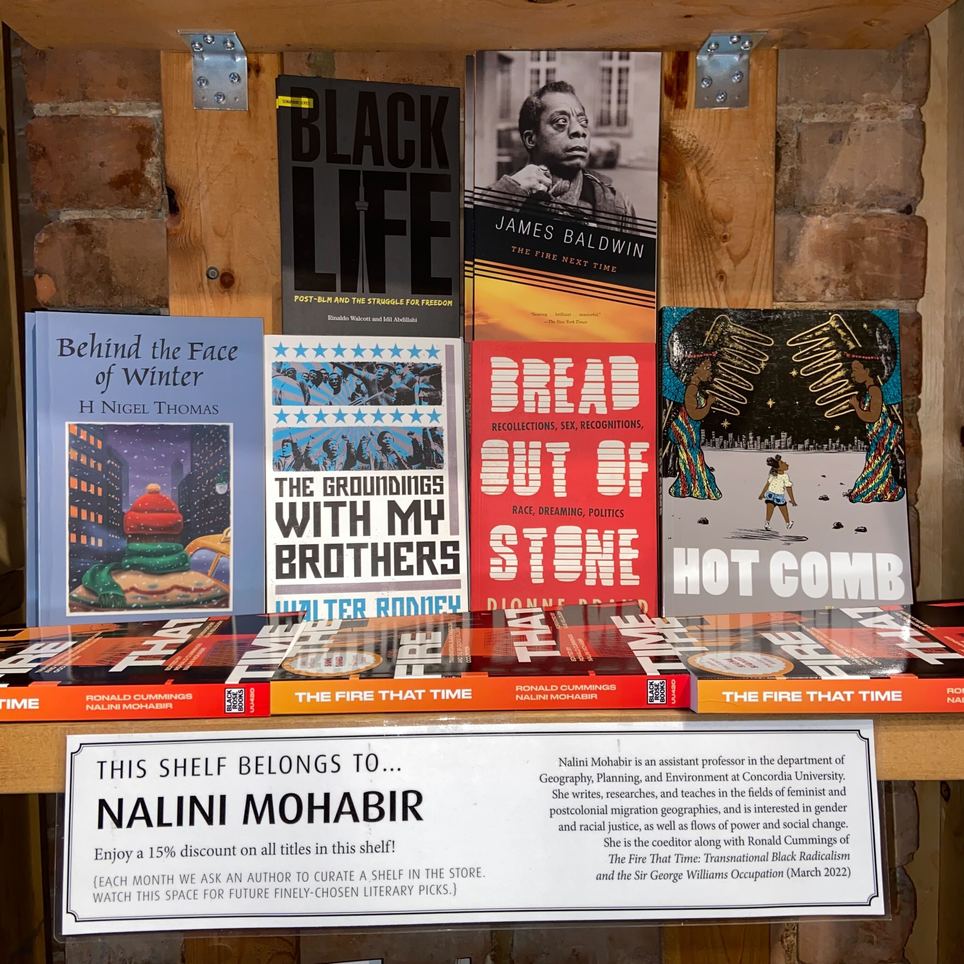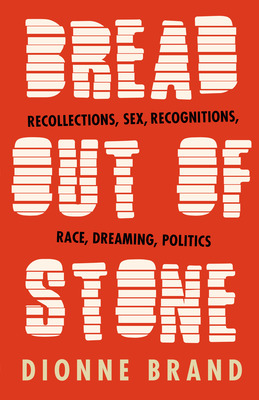 Bread Out of Stone
Dionne Brand
An evocative and insightful essay collection, Bread Out of Stone brings Dionne Brand's signature unflinching eye and personal history to issues of sex, sexism...
More Info
Dionne Brand, Bread Out of Stone
All who read Dionne Brand's pandemic essay during 2020's summer of racial reckoning, must have felt the urge, as we did, to return to her collection of essays, to help make sense of the times. Bread Out of Stone, written in the '90s and republished in 2019, is still astonishingly resonant. These essays are reflections on personal encounters of diaspora and nation, its elsewheres and others; they are (like all of Brand's oeuvre) haunting, in that they will stay with you, their emotional truths conjuring your buried memories. Brand's essay "Bathurst," which unfolds a history of Black Toronto from the site of Bathurst Street, refers to the "computer takeover" at Sir George as an awakening moment for Black Power in Canada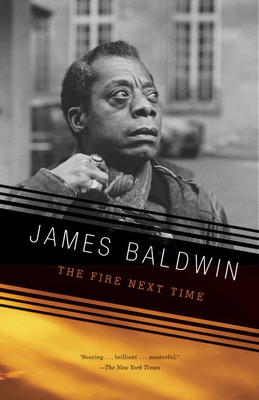 The Fire Next Time
James Baldwin
A national bestseller when it first appeared in 1963, The Fire Next Time galvanized the nation and gave passionate voice to the emerging civil...
More Info
James Baldwin, The Fire Next Time
Baldwin's searing essay is one of the quintessential books of the 60s, forged in the fires of hope with its Black sermonic cadences. The text's transformative moral imagination is rooted in the wake of civil rights uprisings across the US, such as Detroit, Baltimore, and Stonewall. Baldwin has been crucial to our thinking on the social symbolism of fire across Canada and the Caribbean.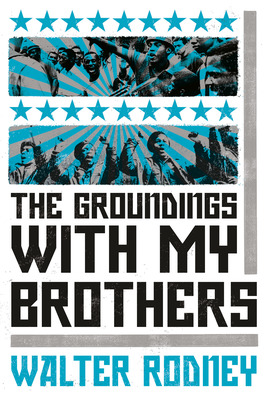 The Groundings With My Brothers
Walter Rodney
"I have sat on a little oil drum, rusty and in the midst of garbage, and some black brothers and I have grounded together."...
More Info
Walter Rodney, The Groundings with My Brothers
Montreal plays a pivotal role in Walter Rodney's life. As David Austin has pointed out, Rodney attended the historic Congress of Black Writers in 1968, where he gave three talks (Statement of the Jamaican situation; African history in the service of Black revolution; The Groundings with my Brothers,) all reprinted in this book. Following his contributions at the Congress, Rodney was banned from returning to Jamaica. This led to the "Rodney Riots" on The University of West Indies campus and throughout Kingston, Jamaica – just one of the numerous ways that Montreal is linked to the Caribbean.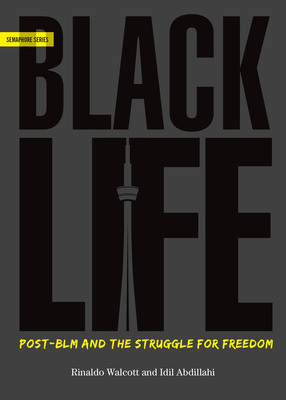 BlackLife
Rinaldo Walcott, Idil Abdillahi
What does it mean in the era of Black Lives Matter to continue to ignore and deny the violence that is the foundation of...
More Info
Rinaldo Walcott and Idil Abdillahi, Black Life
Walcott and Abdillahi offer us a recounting of the late 1960s as a pivotal moment in Canadian history, shaped by three events: the Caribana parade in Toronto in 1967 (a gift of the Caribbean community to celebrate Canada's centennial), the 1969 Sir George Williams protest in Montreal, and the destruction of Africville in Halifax, in the same year. As they argue, these events are not cut off from each other in geographic isolation, rather we must hold them together to understand Blackness in Canada and its layers of memory, beyond a 'multiculti' story of arrival.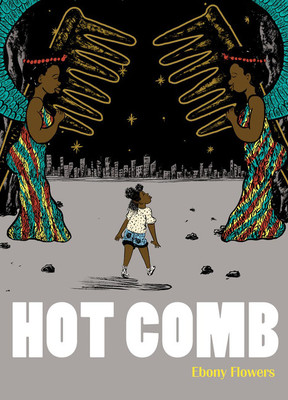 Hot Comb
Ebony Flowers
An auspicioius debut examining the culuture of hair from the Rona Jaffe Foundation award-winning cartoonist Hot Comb offers a poignant glimpse into Black women's...
More Info
Hot Comb, Ebony Flowers

A friend gifted me this graphic novel for Christmas, and I'm so glad she did! Ebony Flowers' dissertation was written in the form of 'zine-style comics – an inspiration for those trying to creatively disrupt the academy (like the students in 1969 whose art work and drawings offer an alternative archive of the occupation).

Hot Comb is a visual meditation on Black women's hair and its relationship to race, class, and identity. From conversations about the pressures to conform to affirmations of personal style, the stories range from the intimate scale of family, friends, and neighbours, to the intrusions of strangers, shifting across time and diasporic locations. Flowers' comic style is densely layered which adds to the intimacy and poignancy of her storytelling.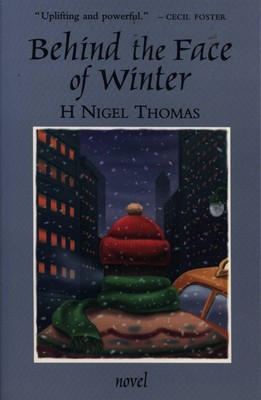 Behind the Face of Winter
H Nigel Thomas
A coming-of-age novel set in a Montreal in which immigrant youth totter on the edge of self-destruction and oblivion, in the face of brutal...
More Info
H. Nigel Thomas' Behind The Face of Winter
After we decided to organize Protests and Pedagogy, a 50th anniversary commemoration of the Sir George Williams University occupation, we immediately turned to H. Nigel Thomas. His novel gives a sense of what it was like to be a young student from the Caribbean, in the years after the protest, where migration is the price (of a certain kind) of progress, and institutions are still slow to change. However, Thomas imagines protest differently, as a reparative moment. What might have happened if there was an apology by those in power? We're still living in the wake of this question.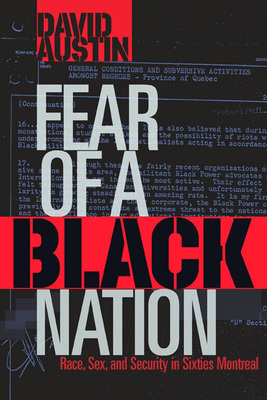 Fear of a Black Nation
David Austin
In the 1960s, for at least a brief moment, Montreal became what seemed an unlikely centre of Black Power and the Caribbean left. In...
More Info
David Austin's Fear of a Black Nation
It is unthinkable to write about Montreal in this period without this indispensable text. Austin reminds us that Montreal is the postcolonial capital of Canada, and that the full weight of the coloniality of the nation can be seen through the prism of 1960s Montreal and the security response of the state to calls for decolonization and anti-racism. Voices of Black Power echoing through the Congress of Black Writers (1968) and the Sir George Williams "Affair" (1969) caught the attention of the RCMP who penetrated student and activist groups, through individuals such as Warren Hart, a Black FBI agent on loan to the RCMP who had previously infiltrated the Black Panthers in Baltimore.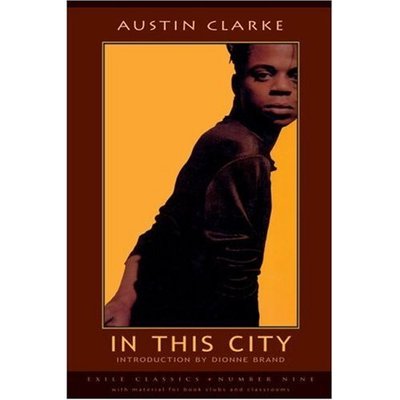 In This City
Austin Clarke
Poignantly capturing the sorrow and torment of the dispossessed, this collection of stories focuses on the contemporary experiences of urban dwellers longing for a...
More Info
Austin Clarke's In This City
Austin Clarke's keen observant eye of Toronto's Black life is on full and complex display in this collection of short stories (for us, this collection also resonates with Clarke's Honorary Doctorate address at York University, in 2010).

Cornel Bogle, the scholar of Austin Clarke's writing, notes the story "Letter of the Law of Black" (which is narrated through a series of letters between a father and a son) critiques any romantic retelling of the Sir George Williams University protest through a "politics of respectability," where the father is skeptical of transnational Black radicalism, especially the ways it might be taken up as social capital to enrich careers.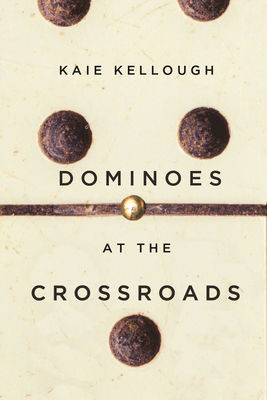 Dominoes at the Crossroads
Kaie Kellough
In Dominoes at the Crossroads Kaie Kellough maps an alternate nation--one populated by Caribbean Canadians who hopscotch across the country. The characters navigate race,...
More Info
Kaie Kellough, Dominoes at the Crossroads
In a city, where the two solitudes of language can displace Blackness, this collection is underpinned by the life and afterlife of Blackness in Montreal – at a crossroads of histories, languages, and diasporas. How would the city look or feel if we took Blackness seriously? How would we move through its urban spaces or attend to decolonizing space with this question in mind? There's a tapestry of stories that weave in and out of Montreal, and back and forth in time, but two stories in particular, "Shooting the General" and "Ashes and Juju," navigate the everyday metaphorical and actual underground spaces of the city, to think about the shadows the Sir George Williams protest still cast on the city.