This Shelf Belongs to ... Tara McGowan-Ross!
December 1, 2021
Every month, Librairie Drawn & Quarterly invites an author or artist to curate a shelf in the store. This month, we bring you recommendations from Tara McGowan-Ross!
McGowan-Ross' latest book Nothing Will Be Different: A Memoir was officially released in October, and has been among our bestsellers ever since. McGowan-Ross is currently featured on the cover of the latest edition of MRB: check out Roxane Hudon's wonderful review here.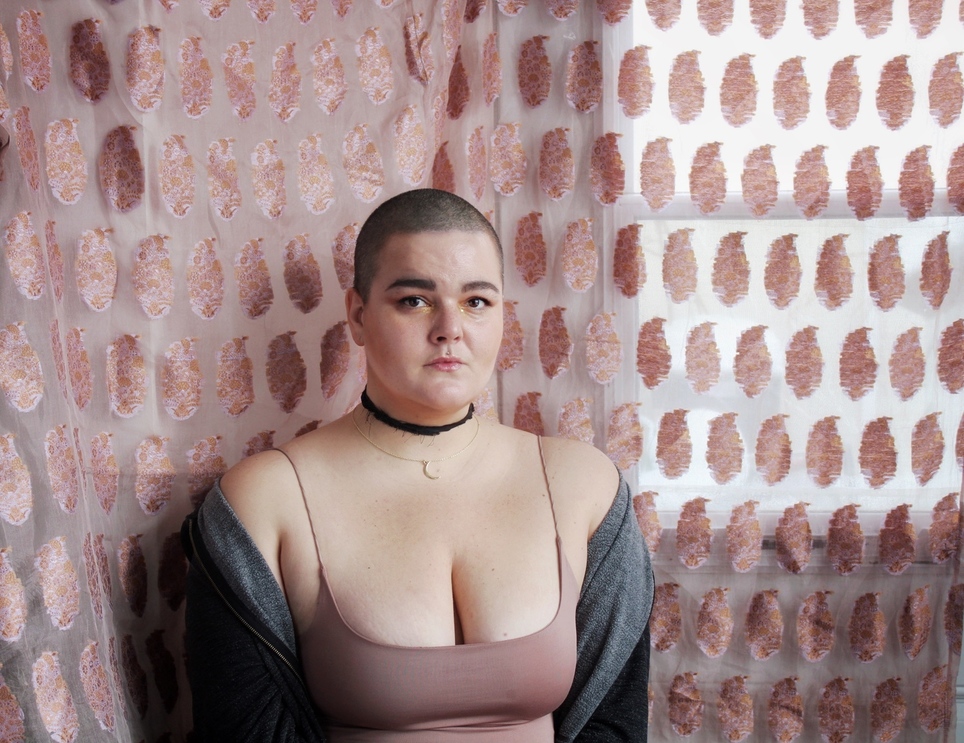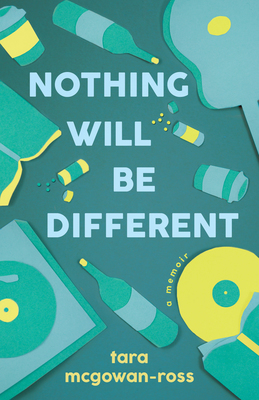 Nothing Will Be Different
Tara McGowan-Ross
A neurotic party girl's coming-of-age memoir about learning to live before getting ready to die. Tara has it pretty good: a nice job, a...
More Info
Tara McGowan-Ross is an urban Mi'kmaw multidisciplinary artist and writer. She is the host of Drawn & Quarterly's Indigenous Literatures Book Club, a critic of experimental and independent Montreal theatre, and an editor for Insomniac Press. In addition to Nothing Will Be Different, she is the author of Girth and Scorpion Season. Tara lives in Montreal.
All items on McGowan-Ross' shelf will be 15% off throughout the month of December.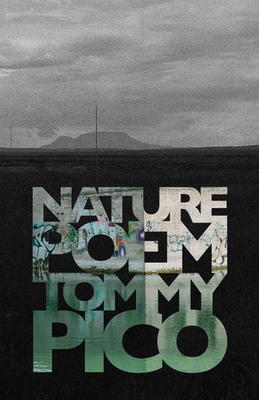 Nature Poem
Tommy Pico
Nature Poem follows Teebs—a young, queer, American Indian (or NDN) poet—who can't bring himself to write a nature poem. For the reservation-born, urban-dwelling hipster,...
More Info
Nature Poem by Tommy Pico
Pico usurps the settler gaze by writing the kinds of nature not expected from Indigenous writers in this book-length poem. Spanning queer scenes, the tender holiness of a drunk Amy Winehouse performance, movie theatre candy and beyond, this book blew open the possibilities in indigenous literature for me — writing that did not take the assumed closeness with the natural world as a given, which refused roles defined by racist tropes, which expressed messiness and moral ambiguity. "I don't like thinking abt nature bc nature makes me suspect there is a god."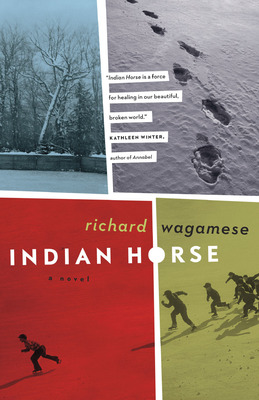 Indian Horse
Richard Wagamese
Winner of the Canada Reads People's Choice award and the First Nations Communities Reads program and short-listed for the International IMPAC DUBLIN Literary Award.A...
More Info
Indian Horse by Richard Wagamese
Wagamese is one of the best artists this country has ever produced and his untimely death in 2017 was a tragedy which robbed us collectively of work we needed but did not deserve. In this novel, inspired by the life of the Riverton Rocket Reggie Leech, a young residential school student with a supernatural talent at hockey strives to fill his potential. The fact that this is not pushed as the most essential Canadian book of all time is insane.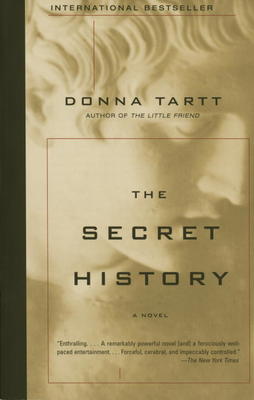 The Secret History
Donna Tartt
INTERNATIONAL BESTSELLER • A contemporary literary classic and "an accomplished psychological thriller ... absolutely chilling" (Village Voice), from the Pulitzer Prize-winning author of The Goldfinch.Under the...
More Info
The Secret History by Donna Tartt
All I knew about this book when I picked it up was that it was "dark academia." Turns out I am EXTREMELY into that. The tiny classics department of an elite New England liberal arts college is embroiled in a murder mystery as brutal and beautiful as the subjects of their studies. As a philosophy goth this was something I never knew I needed.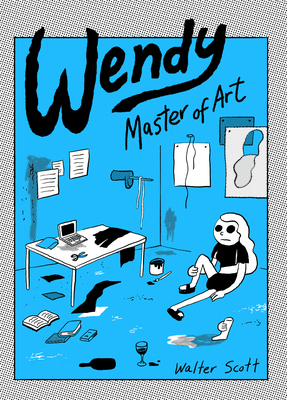 Wendy, Master of Art
Walter Scott
The existential dread of making (or not making) art takes center stage in this trenchant satire of MFA culture Wendy is an aspiring contemporary...
More Info
Wendy, Master of Art by Walter Scott
Scott manages to do in their WENDY series what I have only ever seen done this well by Mel Brooks. In the same way that THE PRODUCERS was at once a satirization of the American inspirational musical and an exquisite specimen of the genre, Scott has produced a satire of youth culture and fine art which is loving, understanding, good-spirited, cutting, leaves no one and nothing spared, and is a stunning work of art in its own right.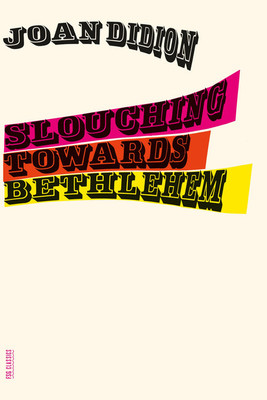 Slouching Towards Bethlehem
Joan Didion
Celebrated, iconic, and indispensable, Joan Didion's first work of nonfiction, Slouching Towards Bethlehem, is considered a watershed moment in American writing. First published in...
More Info
Slouching Towards Bethlehem by Joan Didion

I am instantly mistrustful of anything framed as perfectly good. I came up around hippie types with naïvely positive perspectives on the counter culture movements — that it was all peace and all love, all the time. In this landmark collection of essays from the 1960s, Didion offers a simultaneous deep respect and reverence for the great cultural shift she is witnessing, as well as a fearless eye trained directly on what is busted and exploitative about it all. A life-altering book. "A writer is always selling somebody out."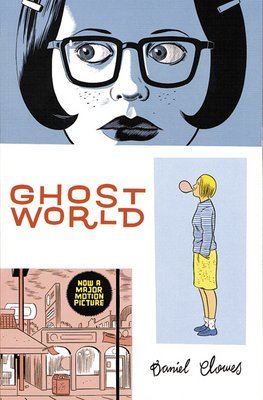 Ghost World s/c
Daniel Clowes
Inspiration for the feature film and one of the most acclaimed graphic novels ever, following the adventures of two teenage girls, Enid and Becky,...
More Info
Ghost World by Daniel Clowes
My young obsession with this book (and the film adaptation) explains a lot about my personality.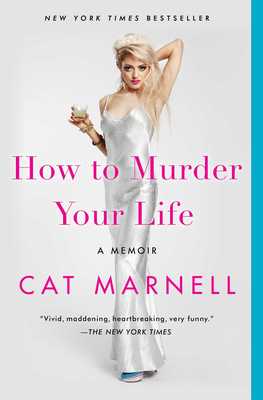 How to Murder Your Life
Cat Marnell
From the New York Times bestselling author and former beauty editor Cat Marnell, a "vivid, maddening, heartbreaking, very funny, chaotic" (The New York Times)...
More Info
How to Murder Your Life by Cat Marnell
Marnell offers a dishy, perverse addiction memoir about her descent into abusing perfectly legal prescription stimulant medication. I read this as I was diagnosed with ADHD and prescribed the same pills she gets hooked on — I revisit it often, as a sort of "there but for the grace of God" self-warning. I love a woman who doesn't feel compelled to tell a redemption story. Cat, I think, was the first woman really brave enough to give me that.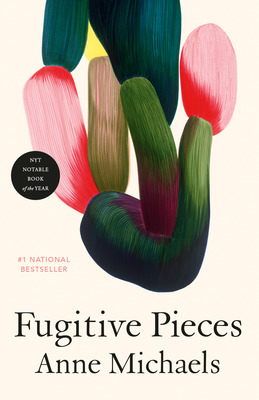 Fugitive Pieces
Anne Michaels
On its 25th anniversary arrives a new edition of Anne Michaels's #1 internationally bestselling and celebrated novel--its message and importance remaining as relevant today...
More Info
Fugitive Pieces by Anne Michaels
There has been no book on earth more formative in my life than this tender account of the intergenerational effects of war. Every sentence feels carved out of glass — delicate, perfect, and completely intentional. As someone whose writing is often an extension of my speech pattern — or, everything I have ever thought, more or less undistilled and unprocessed — this is a style I greatly admire.
The Dominion of the Dead
Robert Pogue Harrison
How do the living maintain relations to the dead? Why do we bury people when they die? And what is at stake when we...
More Info
The Dominion of the Dead by Robert Pogue Harrison
This book — which relates both Heideggerian and Hegelian philosophies to the concepts of history, belonging, and inheritance — begins extremely accessible and quickly becomes weedy with continental specifics. It is, however, the kind of book you can read for several years and over and over and never stop finding new concepts to ponder. Also there are poems! Don't be scared philosophy is fun.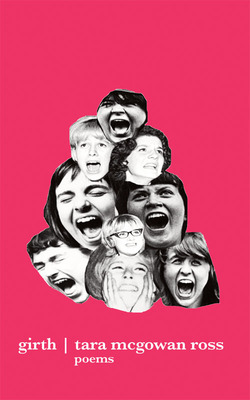 Girth
Tara McGowan-Ross
From disordered eating to tear gas to coked-out sex, Girth is an uncomfortably honest poetic account of a woman's body, suspended in the tension...
More Info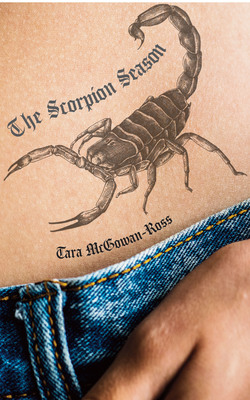 The Scorpion Season
Tara McGowan-Ross
More Info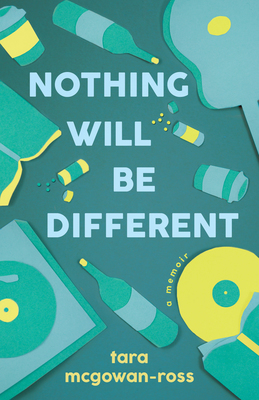 Nothing Will Be Different
Tara McGowan-Ross
A neurotic party girl's coming-of-age memoir about learning to live before getting ready to die. Tara has it pretty good: a nice job, a...
More Info