Staff Picks 2020 - Gigi
December 8, 2020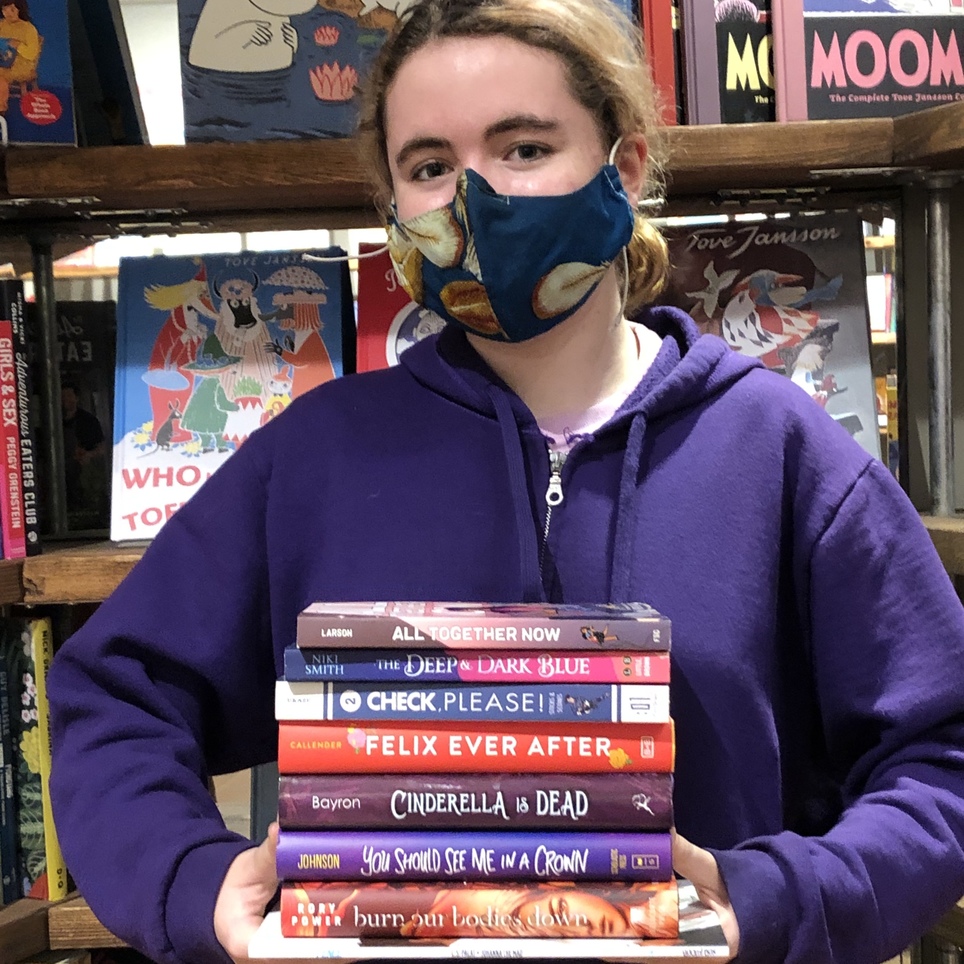 Wow what a hectic and crazy year we just lived through! As a high school student, at the beginning of the lockdown, I had lots of free time, which I obviously spent reading books, new and old. This list contains some of my favorite releases from 2020 that were great escapes from the chaotic real world.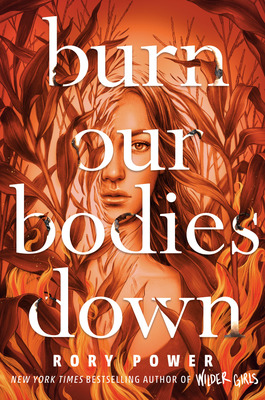 Burn Our Bodies Down
Rory Power
"[A] deliriously creepy tale...that'll keep your nightmares up at night." --Melissa Albert, New York Times bestselling author of The Hazel WoodFrom the author of...
More Info
An instant favourite of mine! The second novel by author Rory Power, whose debut novel Wilder Girls came out last year, Burn Our Bodies Down is a compelling YA thriller about family, pasts, and secrets. Margot's mom has always been secretive about their family's past but when Margot finds a photograph that could lead her to the town where her mother grew up she can't help but go. But once she gets there and a girl who could possibly be Margot's twin dies in a fire Margot isn't so sure if she wants to know the truth.
All Together Now
Hope Larson
All Together Now isNew York Timesbestselling author and illustrator Hope Larson's pitch-perfect graphic novel follow-up for fans ofAll Summer Long, music lovers, and anyone...
More Info
All Together Now is the sequel to New York Times Bestselling author and illustrator Hope Larson's All Summer Long. A story about Bina, a middle-schooler, who forms a band with some of her friends. But when her bandmates start dating, making her the third wheel and her best friend starts developing a crush on her, Bina has to learn to stick up for herself to follow her heart. An amazing middle grade graphic novel for any music lovers about dealing with friendship, crushes, and drama.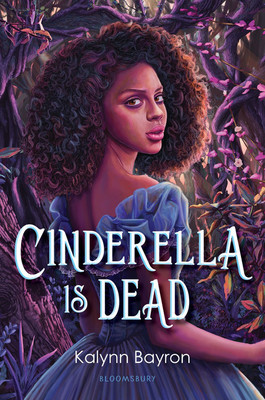 Cinderella Is Dead
Kalynn Bayron
"Wholly original and captivating." - Brigid Kemmerer,New York Timesbestselling author ofA Curse So Dark and LonelyGirls team up to overthrow the kingdom in this...
More Info
You might have seen this one before, the October teen book club choice Cinderella Is Dead is a dystopian retelling of Cinderella's story. In Kalynn Bayron's novel, Cinderella's story has been used for centuries to control the women of the kingdom. But sixteen year old Sofia has had enough, she doesn't want to be married off to some man she doesn't know, she'd rather marry her best friend Erin. When she meets a mysterious girl, who proposes to help her take the king down Sofia can't help but accept. An amazing reimagination of Cinderella's legacy this YA novel will transport you into another world.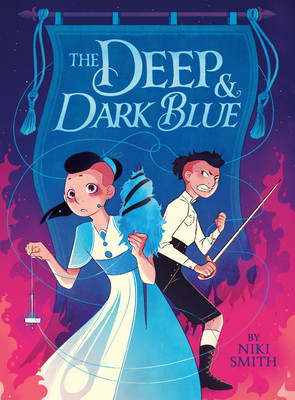 The Deep & Dark Blue
Niki Smith
The Witch Boy meets The Legend of Korra in this breathtaking, epic graphic novel. After a terrible political coup usurps their noble house, Hawke...
More Info
When their noble house is invaded Hawke and Grayson have to escape. They take on new identities Hanna and Grayce and visit the Communion of blue, an order of magical women. As they learn about themselves and the communion they begin to create a plan to avenge their family but Grayce isn't so sure if she wants to leave the one place that lets her finally be herself, a girl. An amazing fantasy middle grade graphic novel.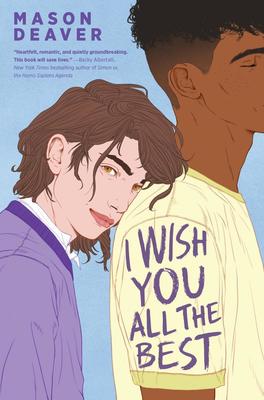 I Wish You All the Best
Mason Deaver
Perfect for fans of Adam Silvera and Becky Albertalli, Mason Deaver's stunning debut will rip your heart out before showing you how to...
More Info
An emotional YA coming of age story about love, friendship and identity. When Ben comes out to their parents as non binary, they are kicked out and forced to go live with their estranged older sister and her husband. Having to restart their life already halfway through senior year, they decide to keep a low profile at their new school, a plan that is destroyed when they meet Nathan. As their friendship grows their feelings for each other begin to change.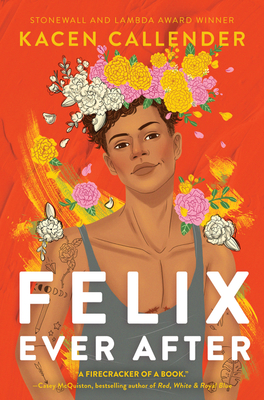 Felix Ever After
Kacen Callender
From Stonewall and Lambda Award–winning author Kacen Callender comes a revelatory YA novel about a transgender teen grappling with identity and self-discovery while falling...
More Info
Our November YA book club, from award winning author Kacen Callender, Felix Ever After is a teen novel about identity, friendship, relationship, and family. Felix Love has never been in love and he desperately wants to know what its like, but he has a fear that he's one marginalizations too many - black, queer, and transgender - to ever find it. When an anonymous Instagram account starts sending him messages and posts photos of him pre-transition, Felix plans to take revenge. All this while figuring out his relationship with himself.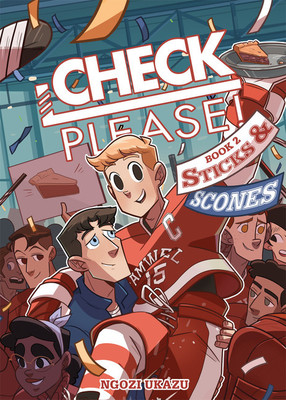 Check, Please! Book 2: Sticks & Scones
Ngozi Ukazu
A collection of the second half of the mega-popular webcomic series of the same name,Check, Please!: Sticks and Scones is the last in Ngozi...
More Info
The sequel to Check Please Book 1: #hockey came out this year and it's just as amazing as the last. Eric Bittle enters his third year of college not only with new teammates but also a new boyfriend! As he and Jack navigate a secret and long-distance relationship, Bitty has to prepare for the last two years of college. A book jammed pack with action, friendship and romance.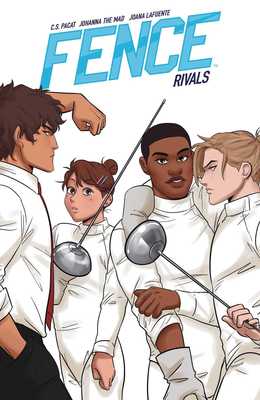 Fence: Rivals
C.S. Pacat
The team at King's Row must face the school that defeated them in the fencing state championships last year, but first Nicholas and Seiji...
More Info
The fourth book in the Fence series, Rivals does not disappoint. The King's Row fencing team is back and they're relying on Nicholas and Seiji learning to work as a team to advance in the Championships this year. And maybe they can learn to be something more than teammates too… This volume is just as full of fencing, fighting, and friendship as the last ones.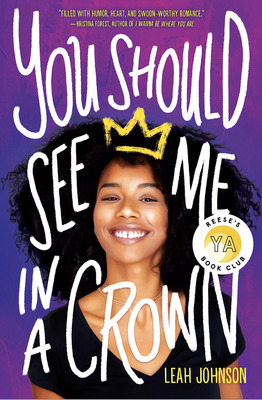 You Should See Me in a Crown
Leah Johnson
A Reese's Book Club YA Pick!Liz Lighty has always believed she's too black, too poor, too awkward to shine in her small, rich,...
More Info
A YA romance that will have you engulfed in the story the entire time. Liz Lighty has never shined in her rich and white town, but soon she'll be in college where she'll finally be able to get away. Suddenly her financial aid is cut and Liz needs her town's scholarship money which is given to the Prom King and Queen. Even though the competition for Queen is the opposite of everything Liz loves and is, she has to do it to be able to go to her dream school. And then she meets the new girl Mack who's also competing for queen but will falling for her competition make her lose?