Staff Picks 2020: Teddy
November 16, 2020
What a twisted, chaotic year. When the first wave of Covid engulfed us, I was nestled in my hometown, rifling through old childhood picture books and rewatching fuzzy home movies to pass the time. Maybe it's for this reason that upon returning to Montreal, I found myself so enamored with and impressed by the particularly fantastic new releases we've seen in picture books and graphic novels at La Petite Drawn & Quarterly. Gravitating towards stories that piqued my imagination more than ever, charmingly eerie, odd stories of comforting magic and scintillating illustrations. They're a twinkling light amongst all of this turmoil.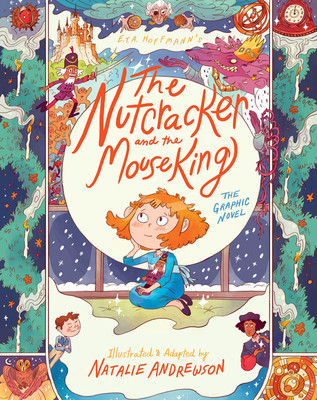 The Nutcracker and the Mouse King: The Graphic Novel
E.T.A. Hoffmann
Natalie Andrewson brings E.T.A. Hoffmann's surreal and fantastical story to life like never before in this vibrant graphic novel adaptation of the beloved Christmas...
More Info
As a child I was obsessed with ballet and became very well versed in classical dance lore. Swan Lake and The Nutcracker were my two infatuations, so I'm coming from a very loving place when I say that Natalie Andrewson does such a mesmerizing job at bringing a refreshing twist to E.T.A. Hoffman's classic story! Her illustrations are wibbly, lively and fresh, dribbling with mesmerizing colours. Andrewson adds imaginative layers to the plot, and gives charming and creative elaborations to the stories' classic characters. Perfect for kids who love an immersive graphic that'll pull at their winter heartstrings and make them giggle.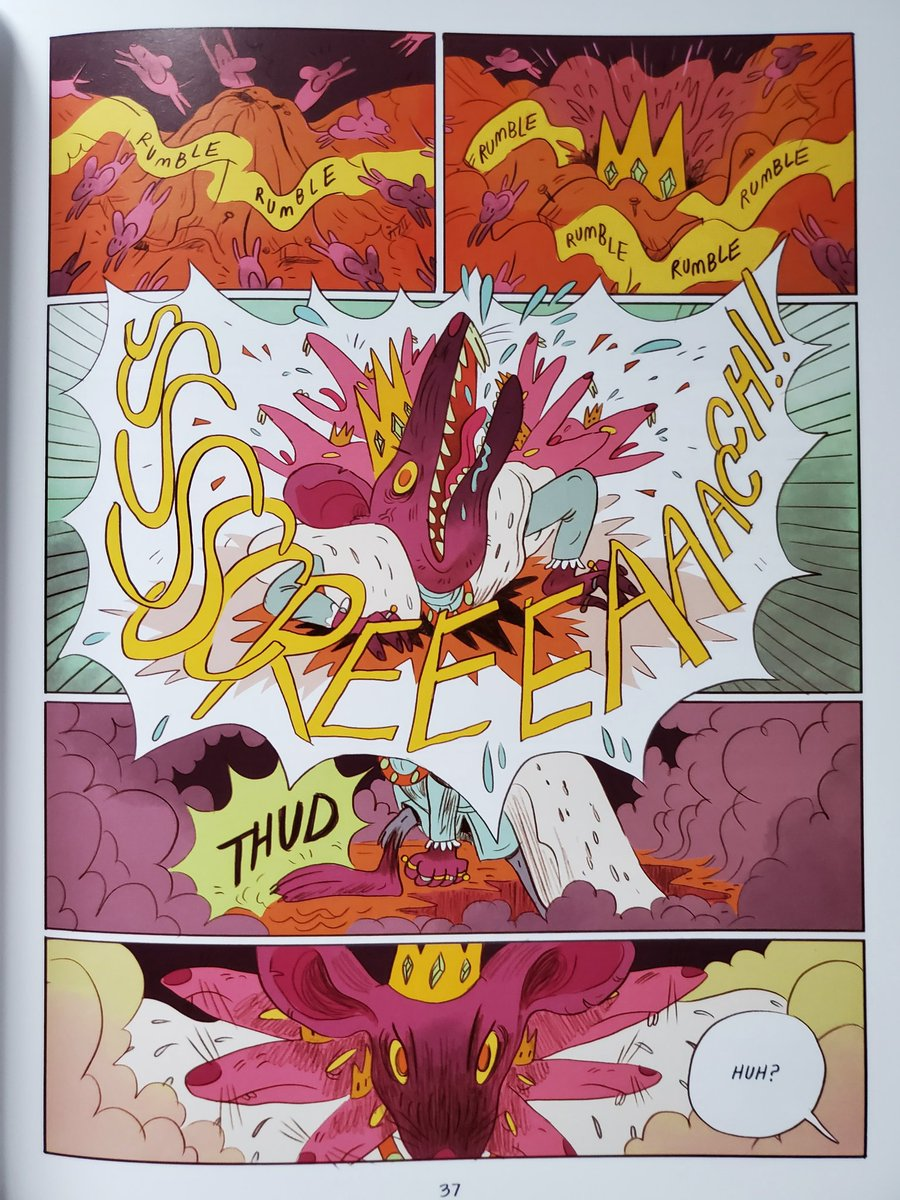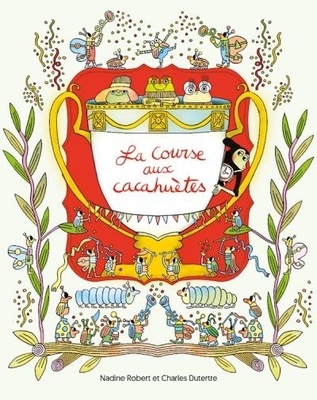 La course aux cacahuètes
Nadine Robert , Charles Dutertre
La course aux cacahuètes est la plus extraordinaire de toutes ! Chaque coureur reçoit trois cacahuètes : une rouge, une verte et une bleue....
More Info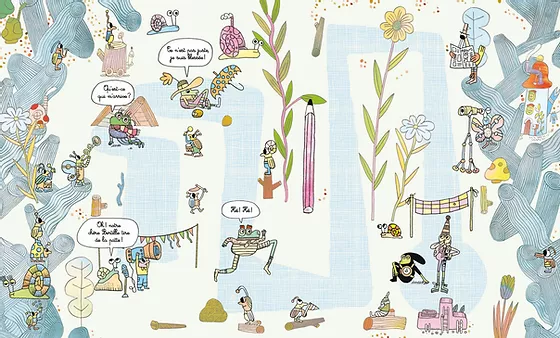 La Course aux Cacahuetes is without hesitation my favorite book this year. It's energetic and lively, with goofy and incredibly enchanting quirks and details in its illustrations. I could spend hours ogling over the cute little insects and butterflies flying through on hot air balloons and flooding the sidelines with their charms and trinkets. Each participant in the race gets one red, green and blue peanut, and needs to gobble them up before crossing the finish line. But racers beware! The peanuts are full of extraordinary powers. They may even grant you wings! This book is so kooky, engaging and fun, I wish I could shrink myself down and become a little cartoon frog in the great peanut race! (Conveniently forgetting that I'm allergic to peanuts, haha, but this race would be worth it!)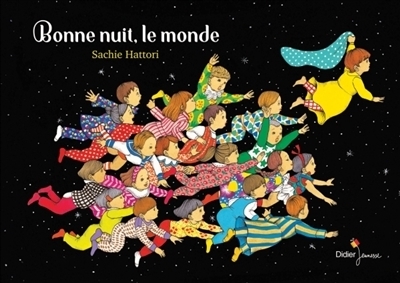 Bonne nuit, le monde
Sachie Hattori traduction Michèle Moreau
Un soir, une maman dit à sa fille qu'il est l'heure d'aller dire bonne nuit à tout le monde. La fillette part alors à...
More Info
"Good night world!" Wait- Goodnight … the entire world? Can it be done? As children tend to prolong bedtime, avoiding the solitude of sleep, Hattori's band of young ones embark on a mission to say goodnight to all. From fish to flowers, the illustrations are so delicate and tender, peppered with precious intricacies and heartwarming twinkles. The use of a stark black backdrop really makes the vibrant colours pop, and gives the book a lulling, dreamy tone. Undoubtedly a modern classic.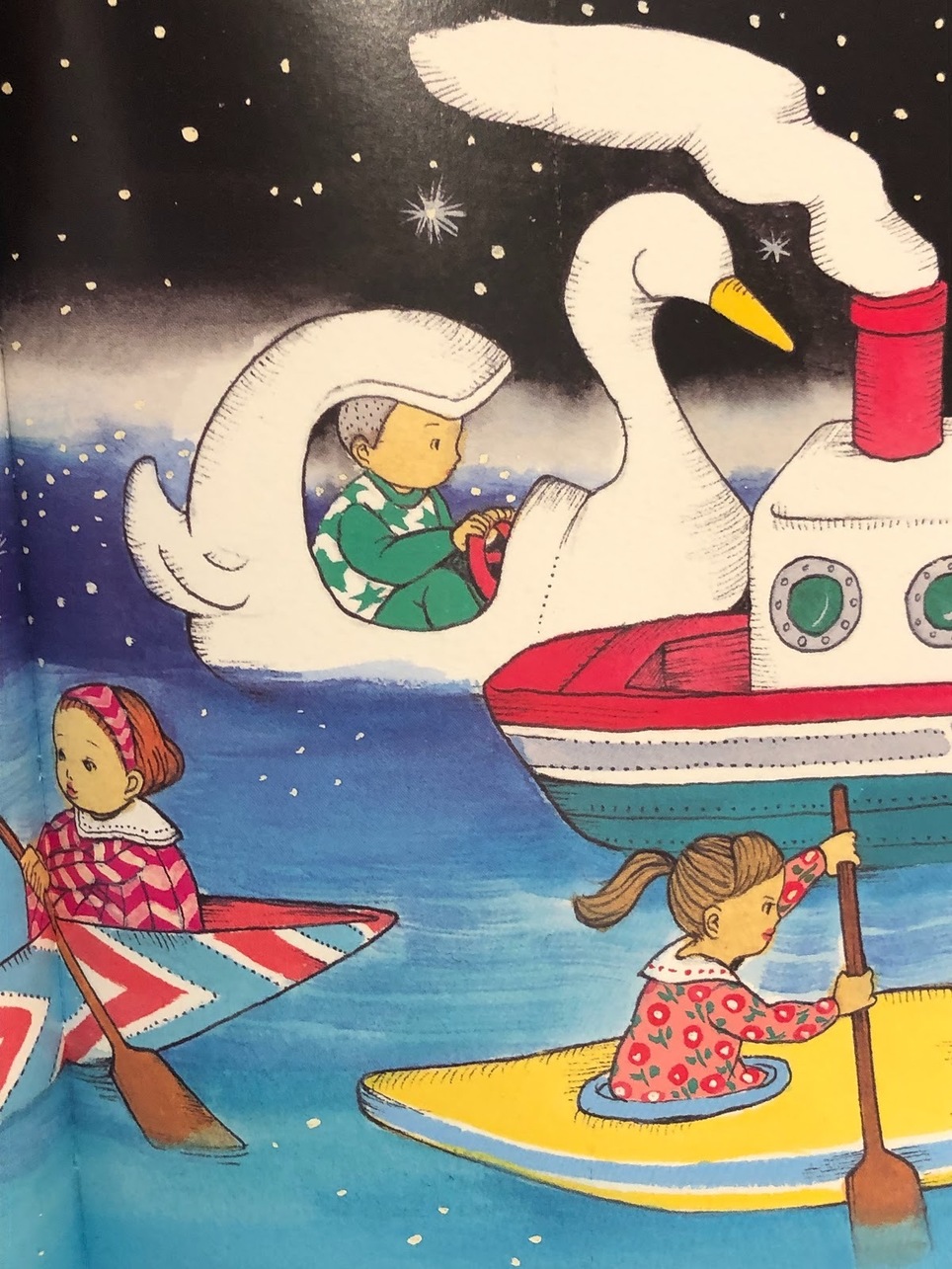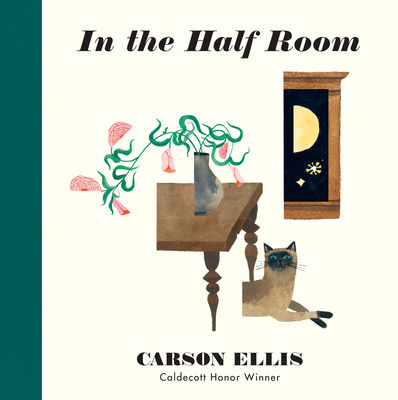 In the Half Room
Carson Ellis
From the Caldecott Honor–winning creator of Home and Du Iz Tak? comes a striking tale of a wholly extraordinary room where everything is a...
More Info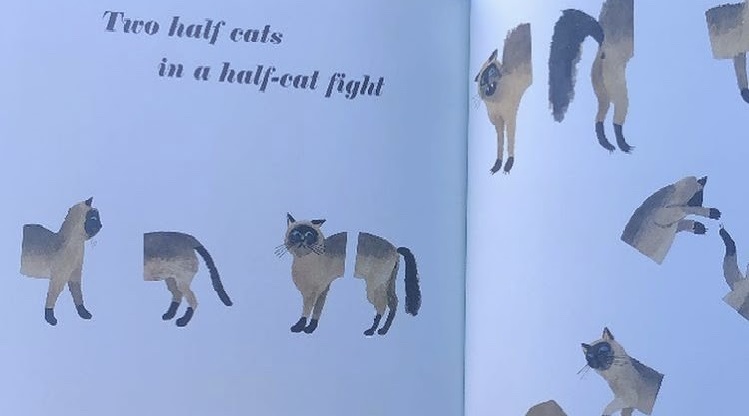 Brb, I will be enjoying my half and half cream tea, in my glass half full, under the twinkling light of the half moon, in the half room from now on. Thank you Carson Ellis for this beautiful surrealist fantasy. It feels so animated in its simplicity. In the Half Room is a truly precious tale that doesn't shy away from the oddity of what is always right before our eyes, optical tricks in the shadows of the moonlight. This is a book for true imagineers, and its craftiness illuminates every page.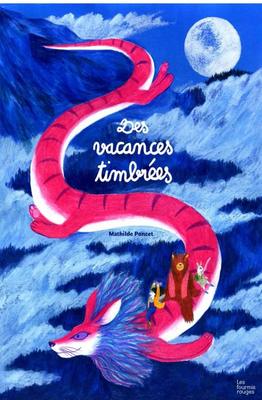 Des Vacances Timbrées
Mathilde Poncet
Dans une lettre envoyée à sa grand-mère, Alice décrit le quotidien de sa colonie de vacances. Un album qui propose un décalage entre texte...
More Info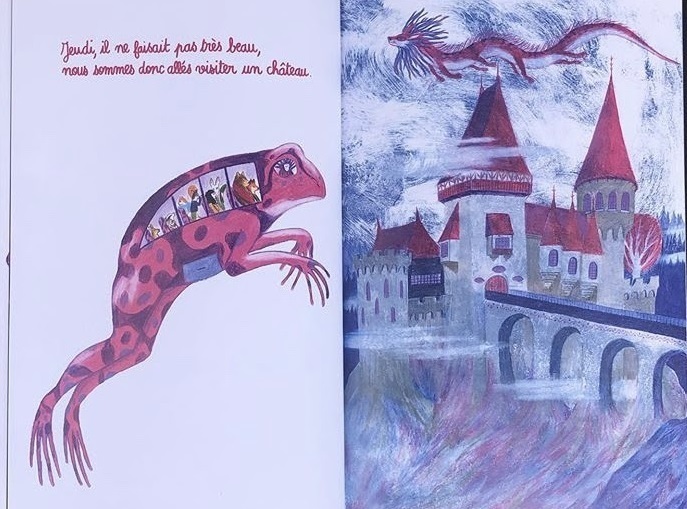 In Des Vacances Timbrées, Alice writes a letter to her grandmother about her adventures at camp. While the letter makes it seem like any other summer, the illustrations reveal the dreamlike nature of her surroundings. She and her campmates ride over the mountains on a frog bus, gliding over lakes on a dragon boat to a hill of many faces, and learning history from an owl-like creature with big ears and eyes like a sliced red onion. Mathilde Poncet's vibrant, pastel illustrations beam with imagination and life, absorbing us without hesitation into this shimmering world. Alice's Grandmother gets her letter and begins to respond, and we see that her surroundings are just as nonchalantly fantastic. There is something so beautiful and poetic about this penpal story, it really touched my heart!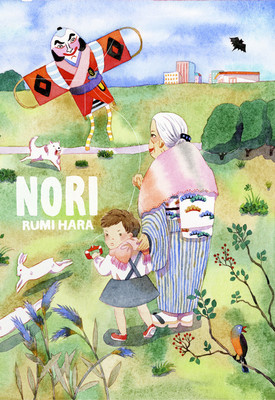 Nori
Rumi Hara
A dulcet debut capturing a touching relationship between the spirited Nori and her grandma Ignatz nominated and MoCCA Arts Festival Award-winning cartoonist Rumi Hara...
More Info
Nori is a truly special book of short stories. It follows the adventures of three year old Noriko and her grandmother as they navigate the world of 1980s Osaka. My favorite thing about the story is how it incorporates themes from Japanese lore and legends. From swarms of bats, to moon rabbits, to an albino salamander at a festival of dance, Nori's world is full of splendiferous encounters with amiable creatures. She reminds us that magic and good fortune are lingering all around us, we only need welcome them in.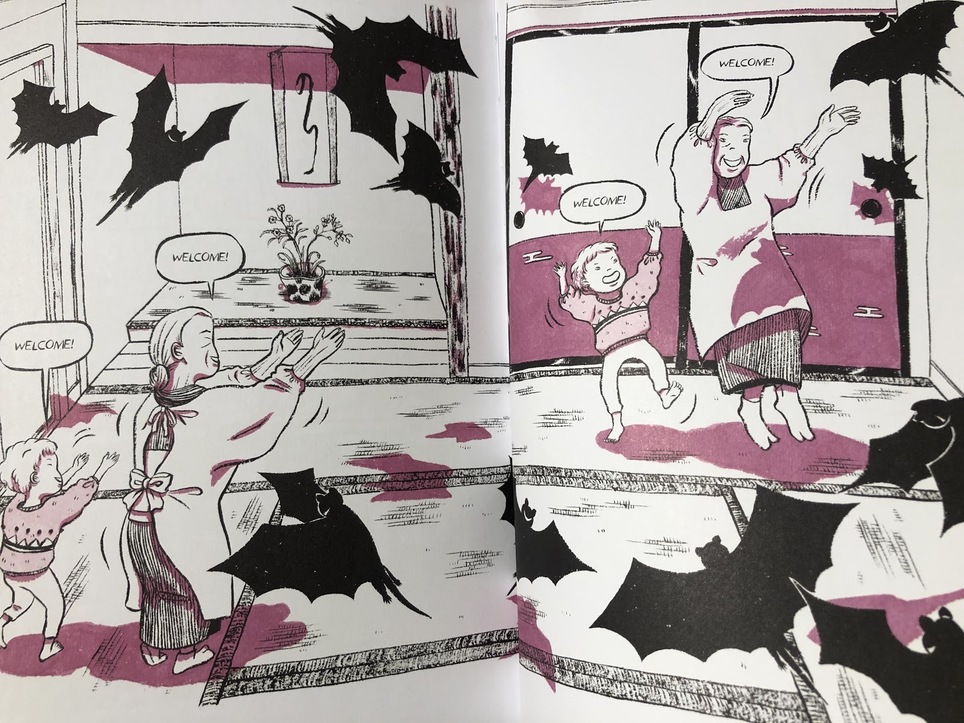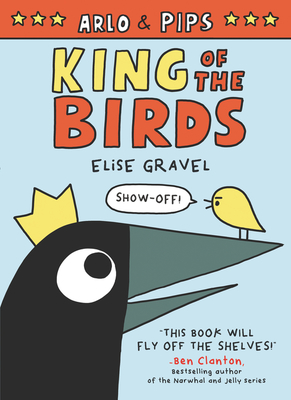 Arlo & Pips: King of the Birds
Elise Gravel
Perfect for fans of Narwhal and Jelly, Arlo & Pips: King of the Birds is the first in a new early graphic chapter book series about the...
More Info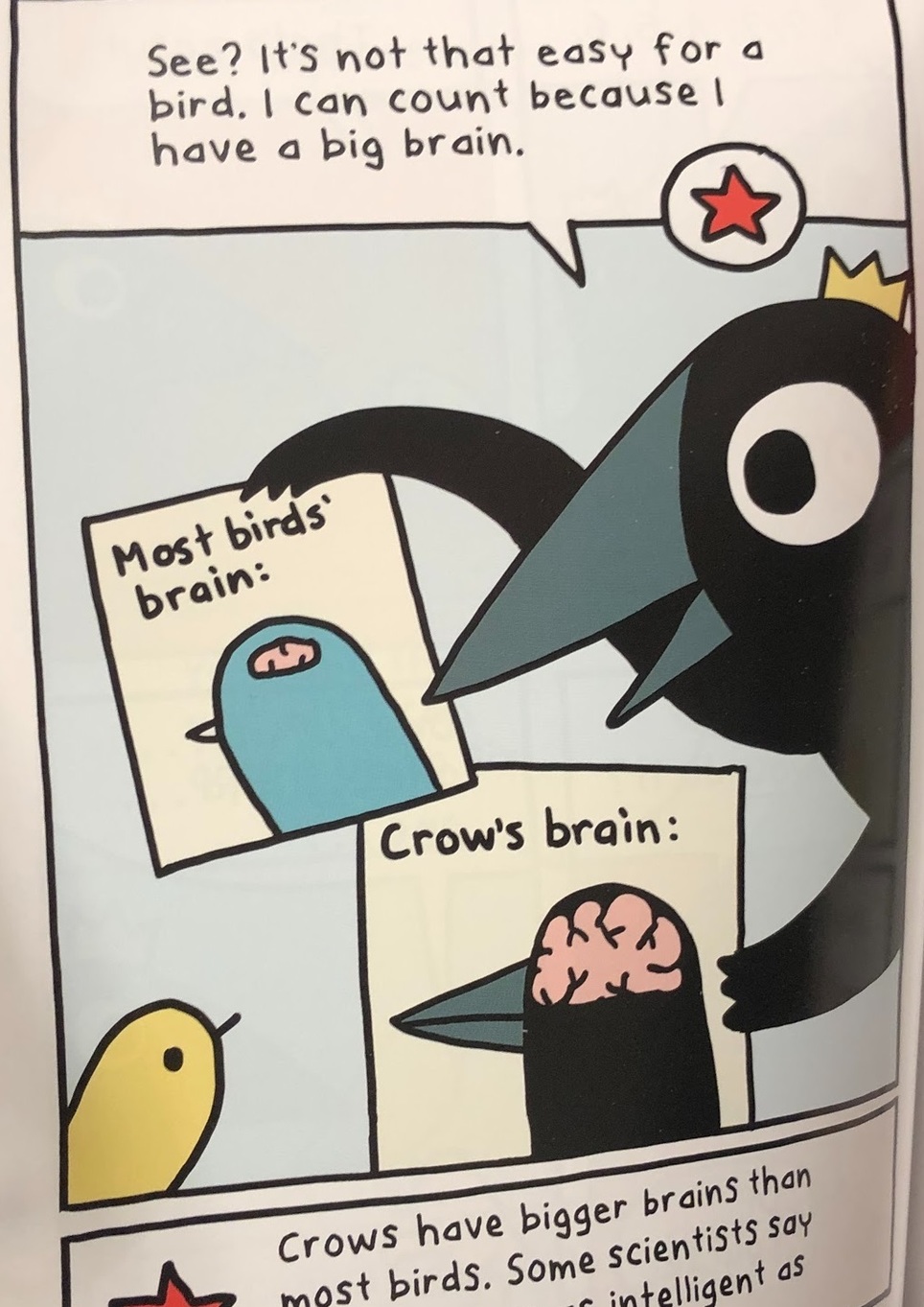 Oh to be a crow ... hypnotized at the mercy of shiny objects, big brained with incredible memories, kings of the city! Gravel's new comic for young readers (now available in English or French) is the perfect book for inquisitive readers who dwell on the mysteries of the everyday bird. It's informative, yet very dynamic, beaming with Gravel's classic splash of clever humor. Arlo is a bit of a show-off, but Pips is good at keeping him in check. The two make for a hilarious pair, and I'm excited to see where this series takes us!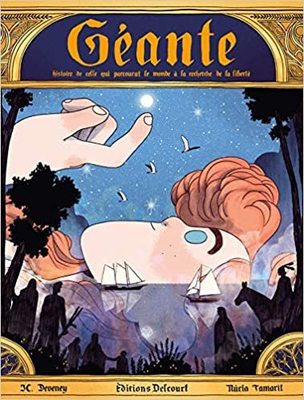 Géante
Jean-Christophe Deveney, Núria Tamarit (Illustrateur)
More Info
"L'Histoire de celle qui parcourt le monde à la recherche de la liberté …" Géante really took my breath away. It's unlike any coming of age story I've read before! Great for fans of fantastical historical fiction, and anyone who's enamoured with Nùria Tamit like me, who also did the illustrations for Season of the Witch which came out in August this year. Céleste is an Orphan, taken in by a family in the mountains, who's full of hope, whimsy and genuinity and is finally ready to take on the world and explore. But is she ready for the surging, unknown natures of love, discrimination and mystery in what lies beyond? The illustrations in this book are so transcendent, and Tamit makes great use of perspective and size. One of my favorite parts is when Céleste is in the nunnery and they cut her hair with giant scissors. For ages 12+ for sure, a great graphic novel for teens and young adults!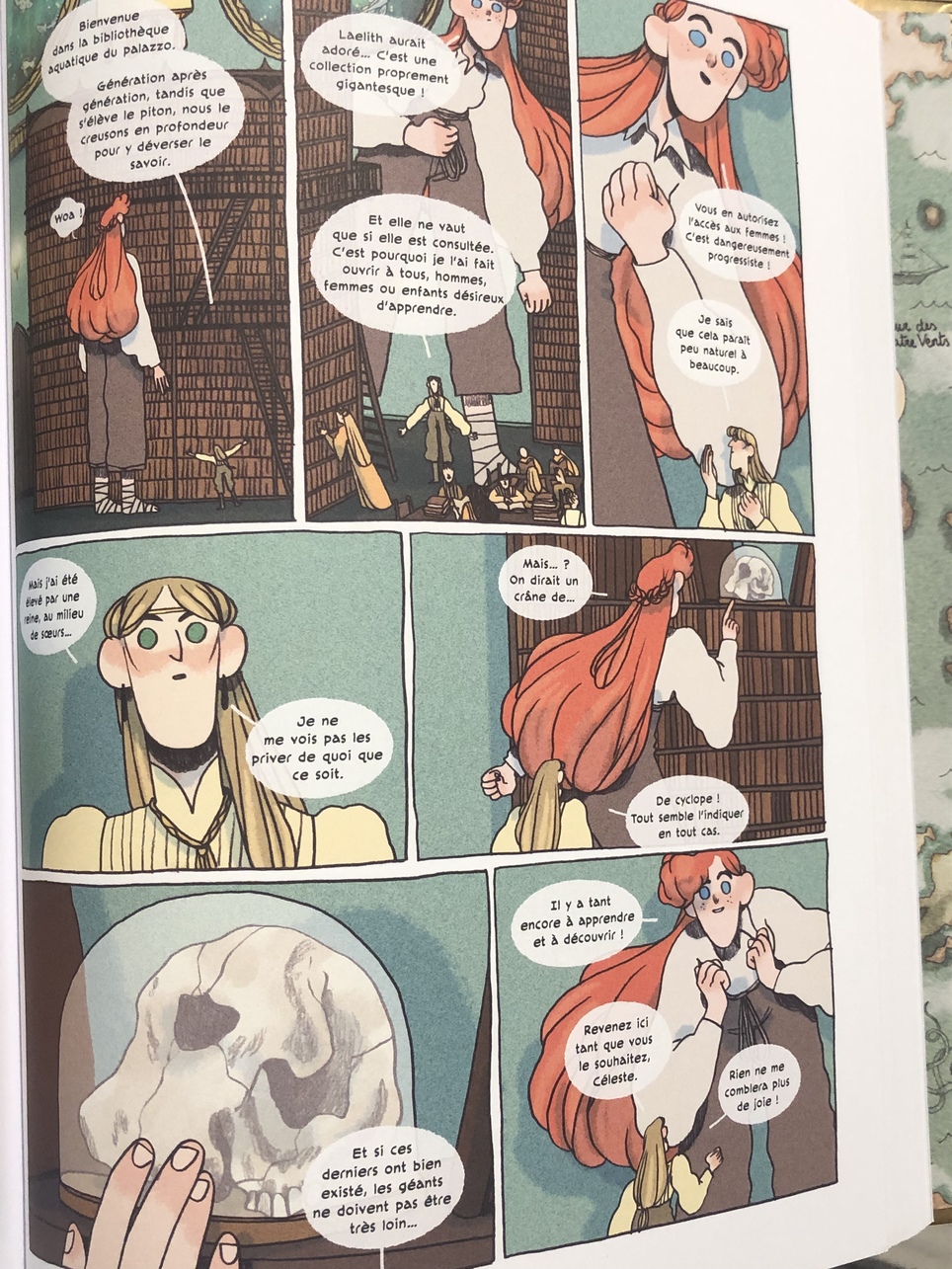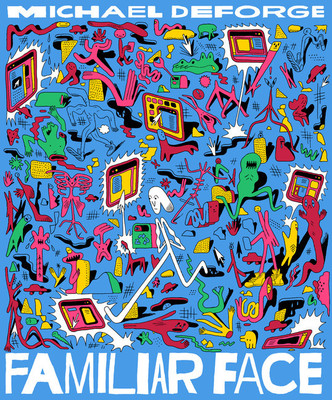 Familiar Face
Michael DeForge
The bodies of citizens and the infrastructure surrounding them is constantly updating. People can?t recognize themselves in old pictures, and they wake up in...
More Info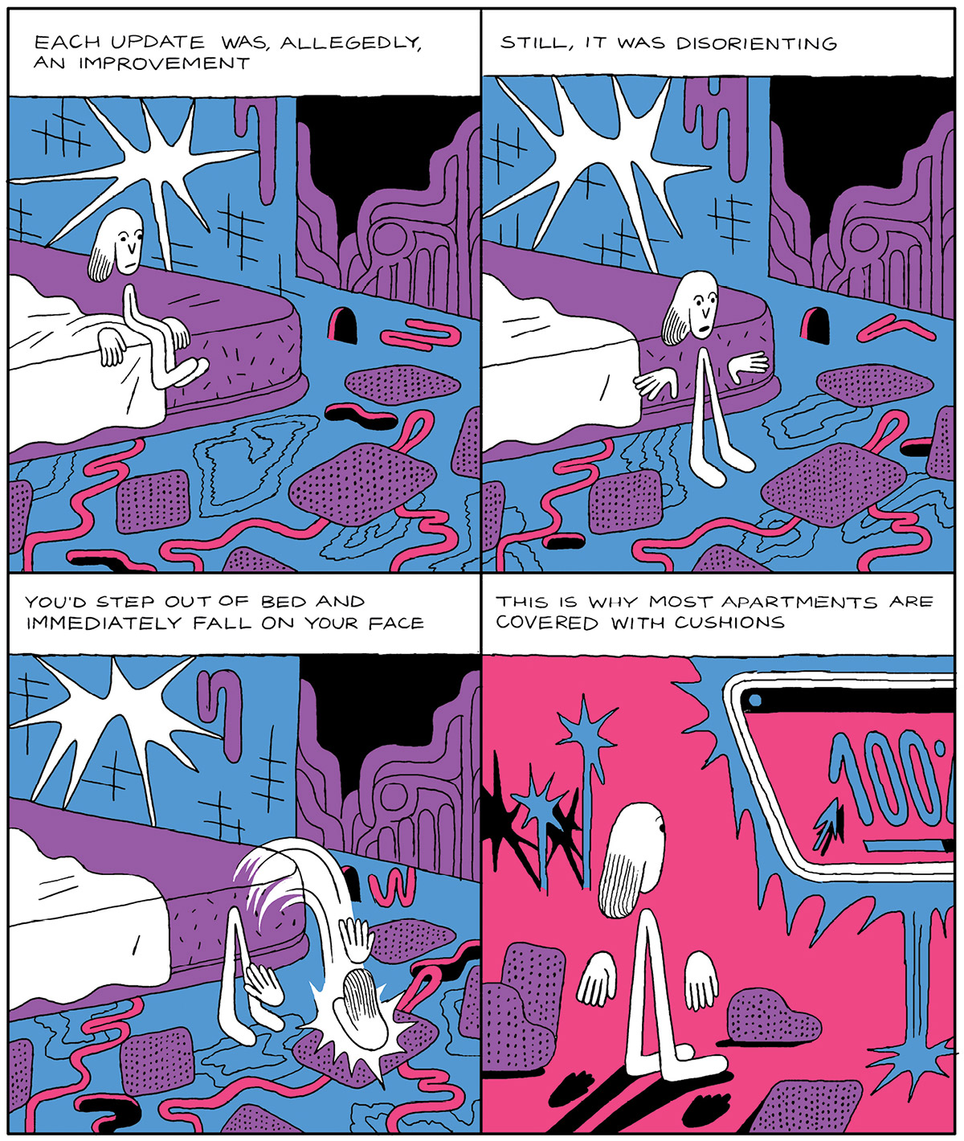 Familiar Face is 2020's gloopy, futuristic manifesto. It's a mirror of possibility, in our relationships with each other, our needs, our desires and compliance with technological advances that place deep cuts in our own habits and existence as beings. Technology can't fix everything. It's inherently flawed, as we are. Deforge highlights this with his trademark surrealist illustrations and lucid colours, all the while alluding to pieces of our own collective societal disorientation. The narrator of the story leads us through a world that is constantly changing and evolving without end, and is in charge of listening to the inhabitants woes and complaints. We are taken on a path that ultimately leads to anarchy and organizing, relinquishing the counter-intuitive state and returning to community. It's all too real! And I couldn't put it down. Read in one sitting.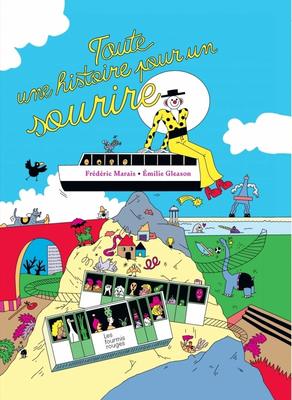 Toute une histoire pour un sourire!
Frédérique Marais, Emilie Gleason
Un homme entre dans la rame du métro et ne cesse de sourire. Cette attitude inhabituelle intrigue les passagers.
More Info
Smiles are contagious, literally. The passengers of a train are suspicious of a man's grin, and send him to jail. Soon, the whole prison is infected, and suddenly the whole town can't stop smiling! All is well, until the man loses a tooth and his once smile turns upside down … (Uh, oh!). Toute une Histoire pour une Sourire is a flamboyant and charismatic story that uses humor to poke fun and question social norms. Emilie Gleason's illustrations literally made me squeal out loud. There's so much to look at- from pink poodles in skirts to green bats in underwear. Their town is charged with overstimulation and nonsense. Anything and everything seems possible! Incredibly bizarre and fun.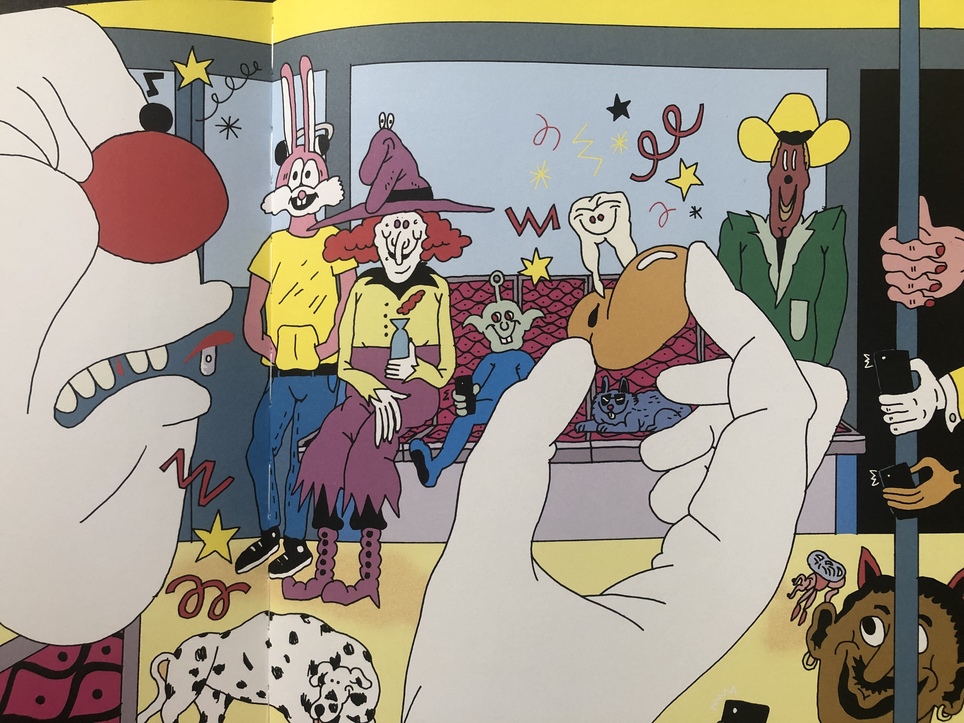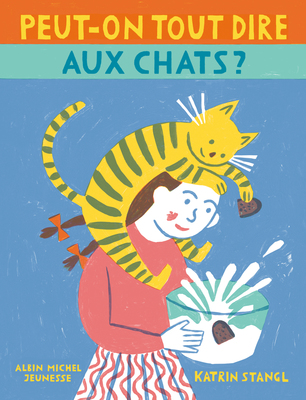 Peut-on tout dire aux chats ?
Katrin Strangl
Tous les enfants se posent des questions. Certaines ont du sens, d'autres moins… et pour ces dernières, ils préfèrent sans conteste inventer les réponses...
More Info
Peut on Tout Dire au Chats? is a really sweet zine-style feeling book about the paradoxical rationals of kids. … Do dolls blink? Is it possible to whisper loudly? Can I drink bath water? Do stuffed animals come to life at night? .... These questions seem altogether absurd, but reflect so well a child's logic, and are really relatable and wholesome. Not to mention, the layered coloured illustrations are very charming, and really reflect the tomfoolery of the book so well!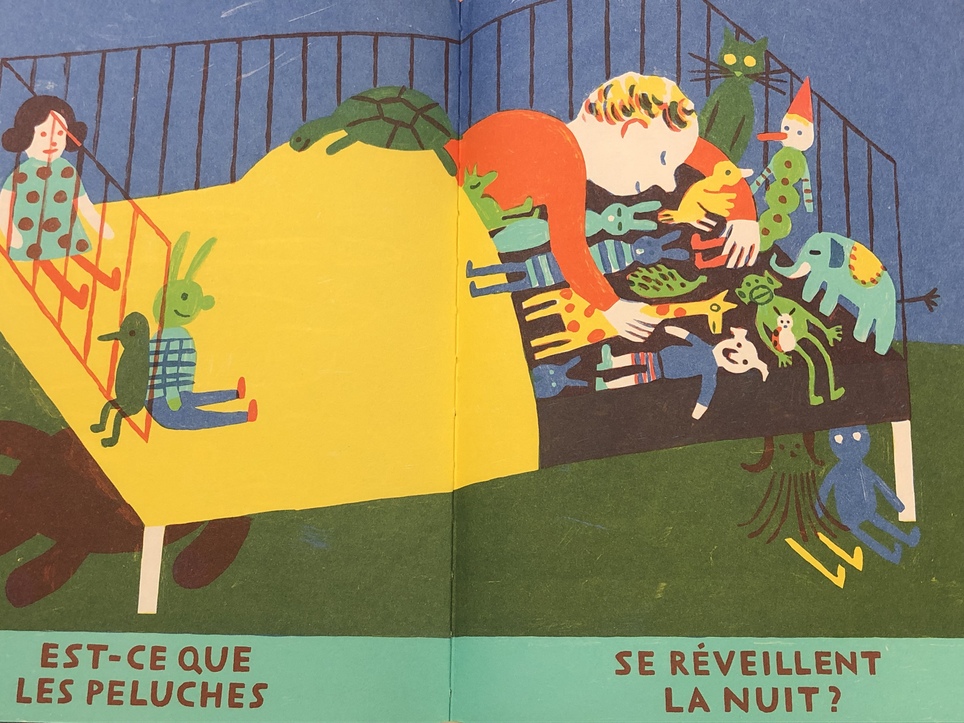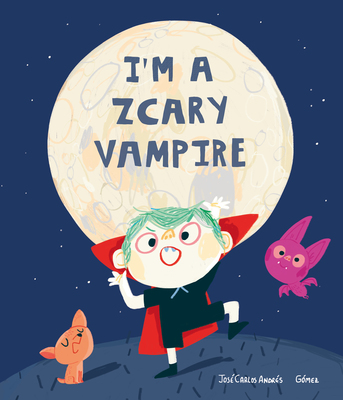 I'm a Zcary Vampire
Jose Carlos Andres
This little vampire is very scary! Or rather… ZCARY! To pass his Vampire Test, he must give someone the zcare of their life. If...
More Info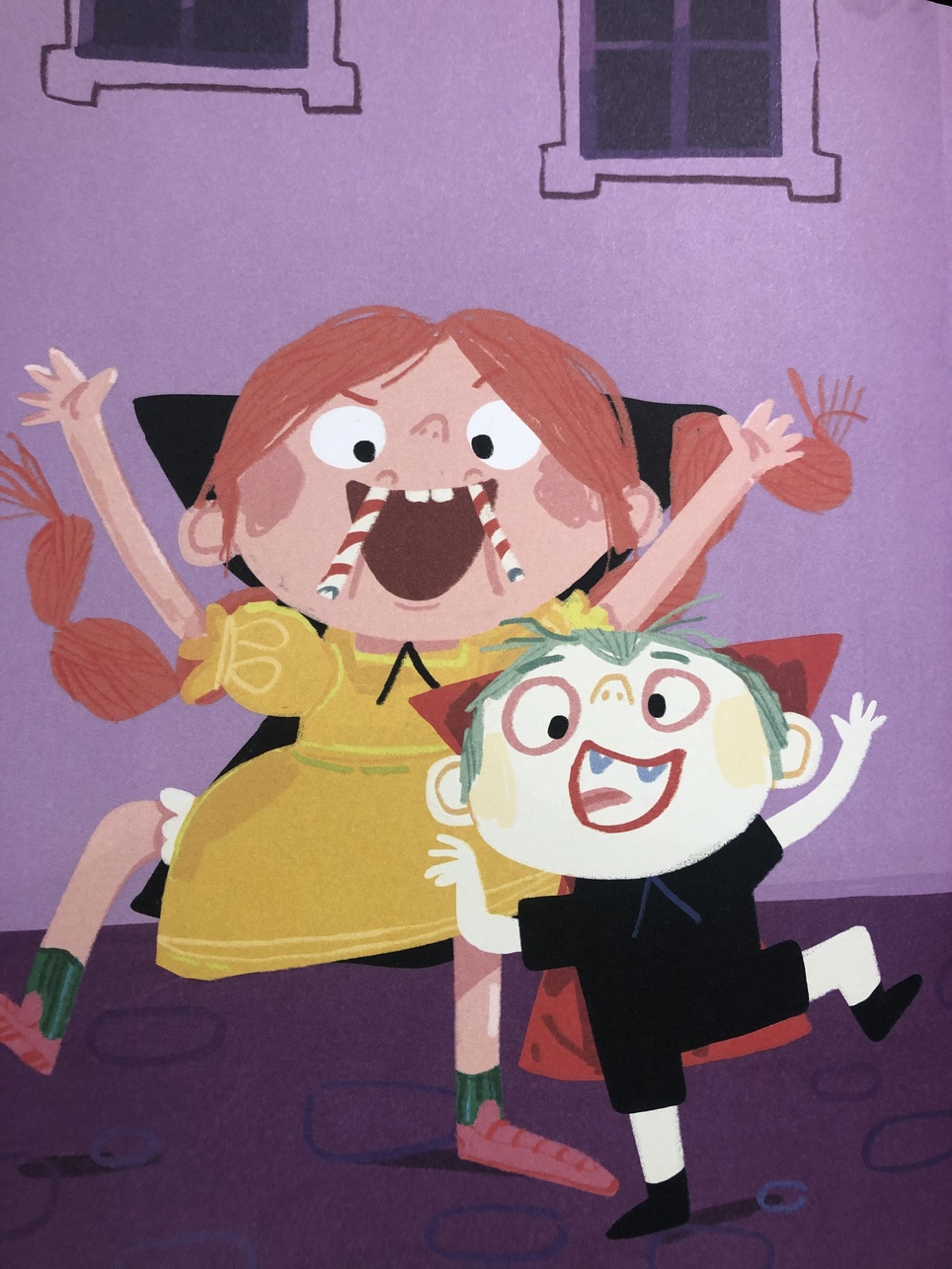 "I'm a very zcary vambire! With ze fangz and all!" This was my halloween costume this year, not just because I share the same hairstyle as this little vampyr, but because this book is seriously so adorable! Oops, sorry, when I say adorable I mean uh … very, very ... zcary! Our tiny vampire is having a hard time frightening others, and is worried he won't pass the upcoming vampire school exam. With the help of a friend, he scares the socks off everyone and escapes the clutches of banana peeling doom. This book is so funny and unique, a horrifyingly jolly read aloud for anytime of the year.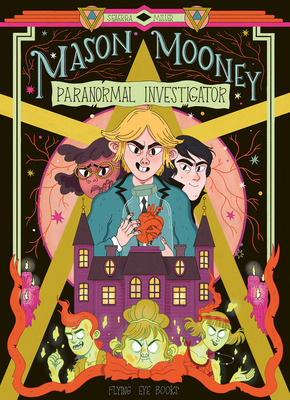 Mason Mooney: Paranormal Investigator
Seaerra Miller
Paranormal Investigator Mason Mooney is heartless, both figuratively and literally. He's on a mission to prove to the Paranormal Society that he's the best...
More Info
Beware but don't despair! Mason Mooney is on the case. He may be heartless (literally), but he's great with cryptids and ghosts alike. Mason is a teenage paranormal investigator who makes an unlikely friend in order to defy his foes, the glitzy Paranormal Society, and uncover the secrets of Grimbrooks haunted house. I really enjoyed this graphic novel, and I'm excited to see the series continue. It's charismatic, innovative, tantalizing and funny, and just the right amount of spooky. The illustrations are warped and twisty, beaming with cartoonish delight. Great for fans of Gravity Falls and The Lumberjanes.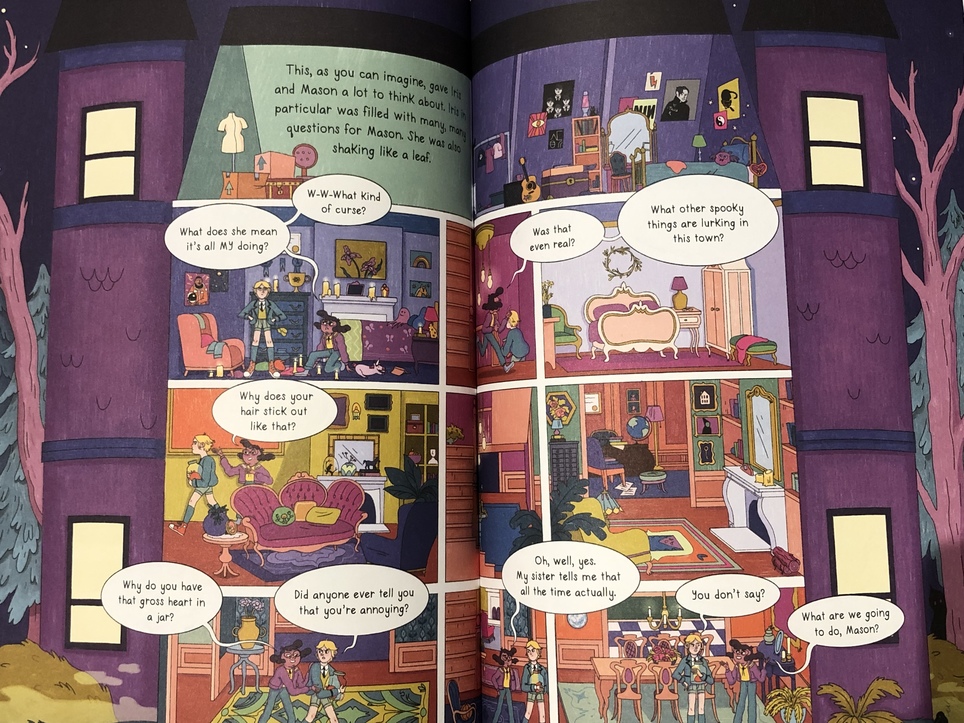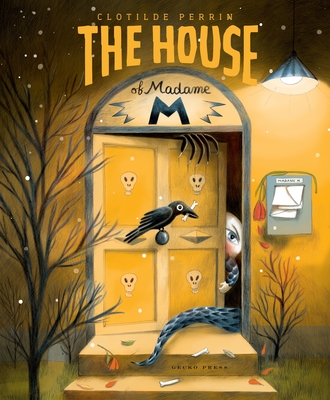 The House of Madame M
Clotilde Perrin
Are you lost? Come in! You're in luck—there's no one here just now. Shhh . . . Be as quiet as you can, and...
More Info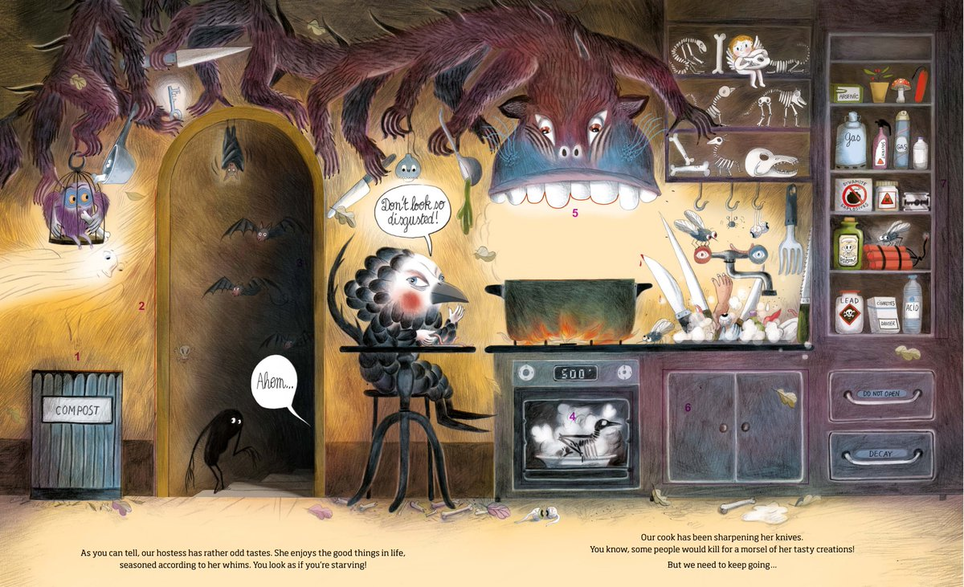 Ending this list on a spooky note ... The House of Madame M is truly the one lift-the-flap book to rule them all. That is, if you're brave enough to face the creepy crawlies lurking around the corner, in the cupboards, and behind the trap door. The book takes you through the different rooms of the house, accompanied by its charming hosts, creatures and contraptions, and completely immerses you in its sly, alluring, and all too sneaky way. It gave me the same feeling of excitement that I used to get as a kid reading the ologies books and watching re-runs of Scooby-Doo. Tastefully eerie, overflowing with haunted detail, there'll always be something new slinking through at The House of Madame M.