Summer Reads 2021-Rifah
June 30, 2021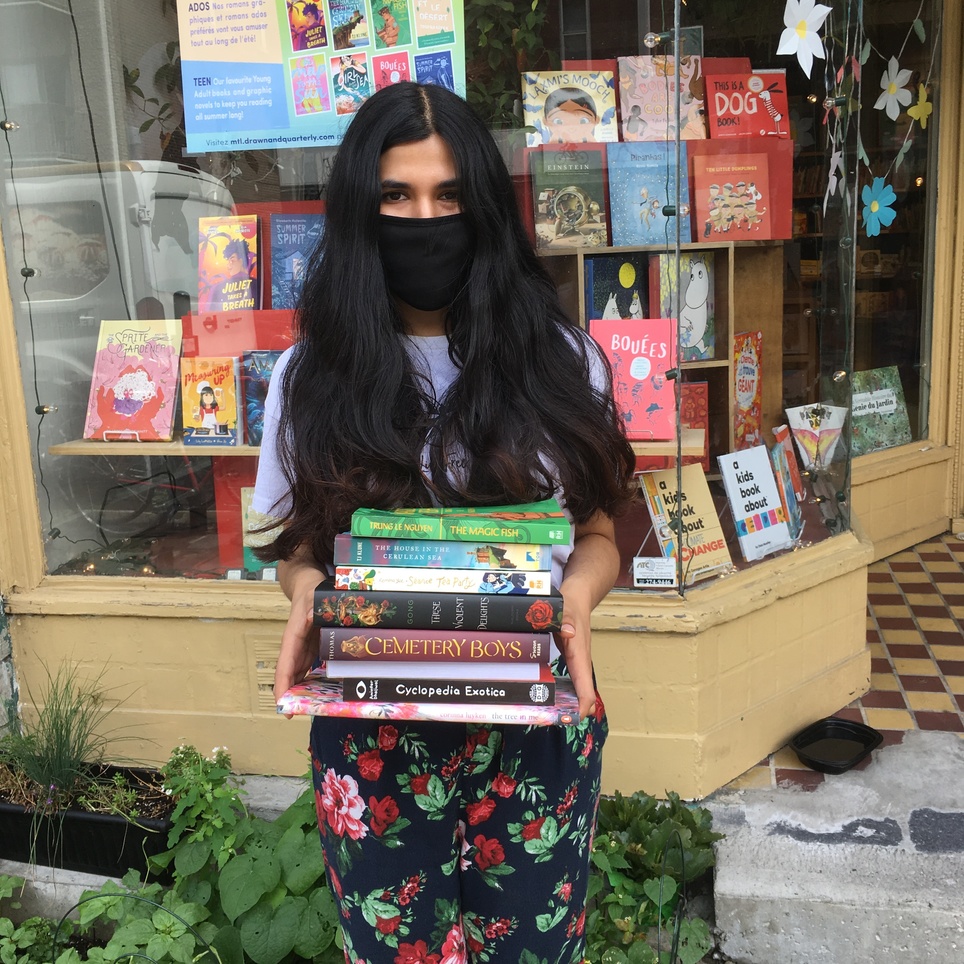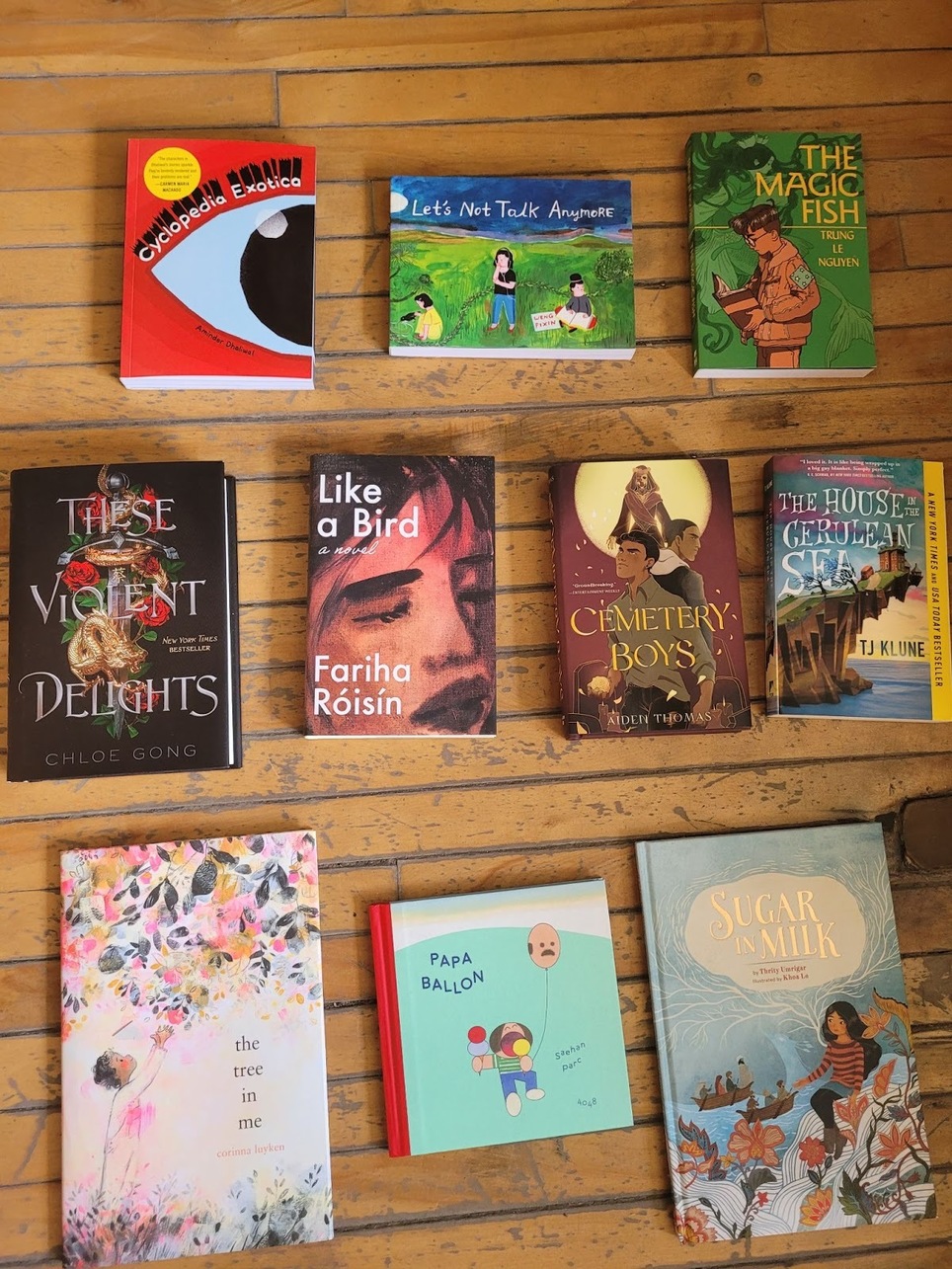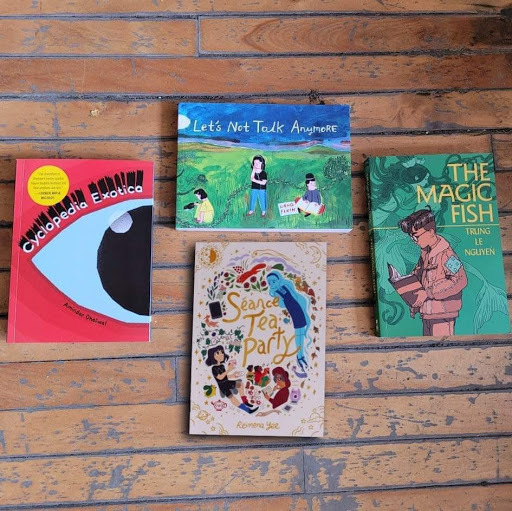 Graphic Novels
Cyclopedia Exotica by Aminder Dhaliwal
Cyclopedia Exotica is such a clever graphic novel, playing to Dhaliwal's strength of on-point sociocultural observation and criticism. Using cyclops to highlight the struggles of being part of an immigrant community with visible physical differences, Dhaliwal shines light on how differences are either fetishized or condemned in attempts of forced assimilation. Despite these very serious and real issues, this novel managed to be light-hearted and funny, providing a relatable and profound read.
Let's Not Talk Anymore by Weng Pixin
It's a tricky task to demonstrate inter-generational trauma accurately in any literary form, but Pixin manages skillfully, portraying the very real psychological turmoil first generation Asian-Americans carry without being able to pinpoint its origin or find a solution. This novel does a great job of humanizing each generation, not blaming any women for the trauma they endure and unknowingly pass down to their daughters. Pixin also demonstrates the silence that surrounds trauma. Even if the trauma informs the characters' well-being, decisions and personalities, it is never explicitly addressed among family members, hanging over them like a ghost while they struggle to make sense of their experiences.
Seance Tea Party by Reimena Yee

If you have ever struggled with the concept of growing up, this graphic novel is for you! The story follows Lora, a 12 year old girl who finds it hard to relate to her peers. She befriends Alexa, a 14 year old ghost who haunts her house, and together they form a friendship based on their mutual love of childish play. But nothing lasts forever, and both Lora and Alexa must come to terms with their diverging journeys and the inevitability of growing up. Heart-wrenching and enjoyable to preteeens to adults, Seance Tea Party is a profound story that will stick with you well past its ending.
The Magic Fish by Trung Le Nguyen
In his debut graphic novel, Nguyen explores the themes of identity, immigration and translation. Using beautifully striking imagery, the novel uses Western and Asian fairy tales to explore the main character's struggle with identity and his mother's struggle with grappling the ever-widening distance between her and her son. Playing with the idea that stories adapt over time to fit each individual's wants and needs, The Magic Fish provides a heart-warming fairy tale that will resonate with first generation Asian Americans. The Magic Fish is on our summer reads list and is currently 15% off!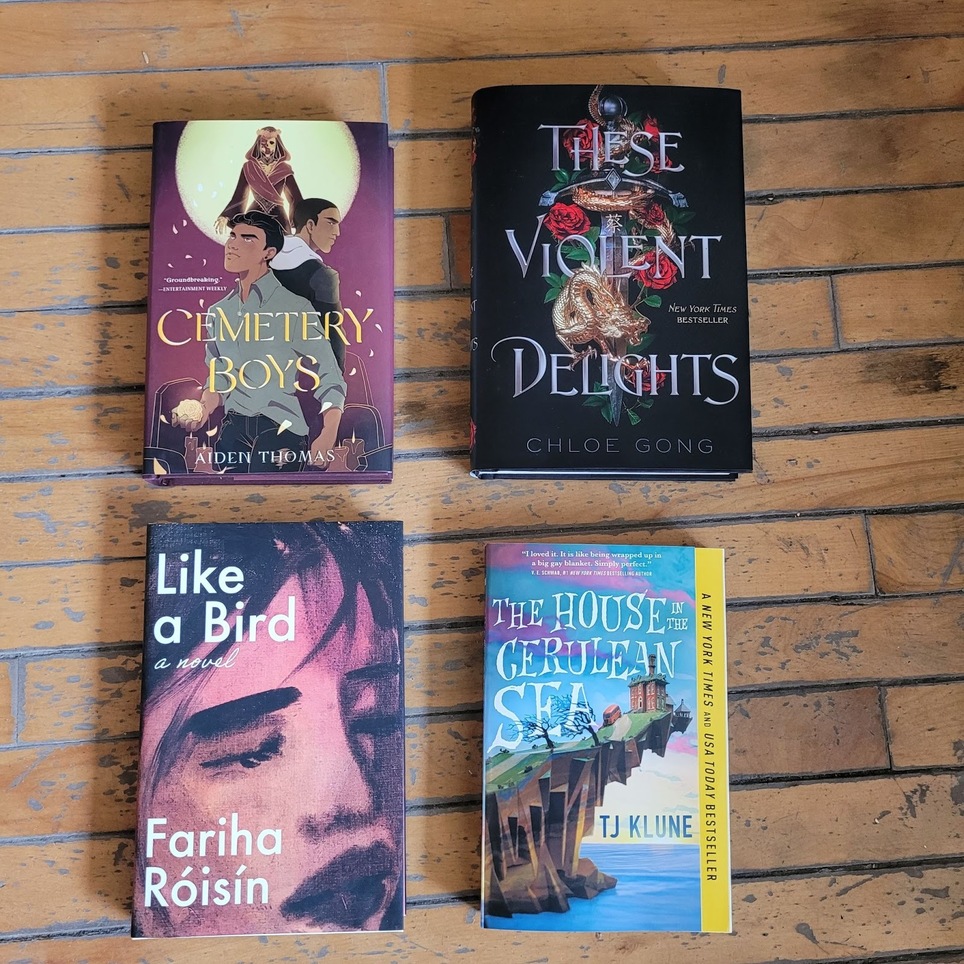 Fiction Novels
The House in the Cerulean Sea by TJ Klune
Klune deliberately tugs at your heartstrings in this fantasy tale about a caseworker named Linus Baker visiting an island inhabited by six misfit orphans who are deemed dangerous by the Department in Charge of Magical Youth. This novel is all about the "found family," my favourite literary trope, and is adamant on proving that no matter how different you seem, you can still find your kin and be deserving of love. The House in the Cerulean Sea is part of our 2021 summer reading list and is currently 15% off!
These Violent Delights by Chloe Gong
Tired of the slander constantly directed towards Romeo and Juliet, Chloe Gong decided to adapt the play and set it in debaucherous Shanghai during the 1920s. Juliette Cai and Roma Montagov, despite having a tumultuous past and being heirs to their respective opposing gangs, decide to team up in order to save their loved ones and their beloved city from a mysterious, seemingly fabled contagion. Part heist, part mystery, part forbidden romance, Gong's compelling debut novel can convert the most vehement critics of Romeo and Juliet into genuine fans.
Cemetery Boys by Aiden Thomas
This coming of age novel follows Yadriel, a fifteen year old trans boy who desperately wants to prove to his Latinx family that he is a brujo despite what antiquated witch laws dictate. In his attempt, he accidentally summons Julian Diaz, a ghost who refuses to cross to the other side. Together they race against the clock, attempting to solve the mystery of a series of murders before Dias de los Muertos. Through navigating the deeply flawed politics of an ancient cultural and familial tradition, Yadriel becomes more confident in his abilities as he uncovers his true identity.
Like a Bird by Fariha Roisin

A thoughtful read, Like a Bird is a scarring critique of upper middle class academics who put on a liberal façade while enforcing deeply racist, colorist and sexist ideals, which culminate in the main character, Taylia Chatterjee, being disowned by her parents. Through female friendship and a critical examination of her mixed heritage, Taylia addresses her trauma and goes through a journey of resilience that is unique to first generation women of color in Western society.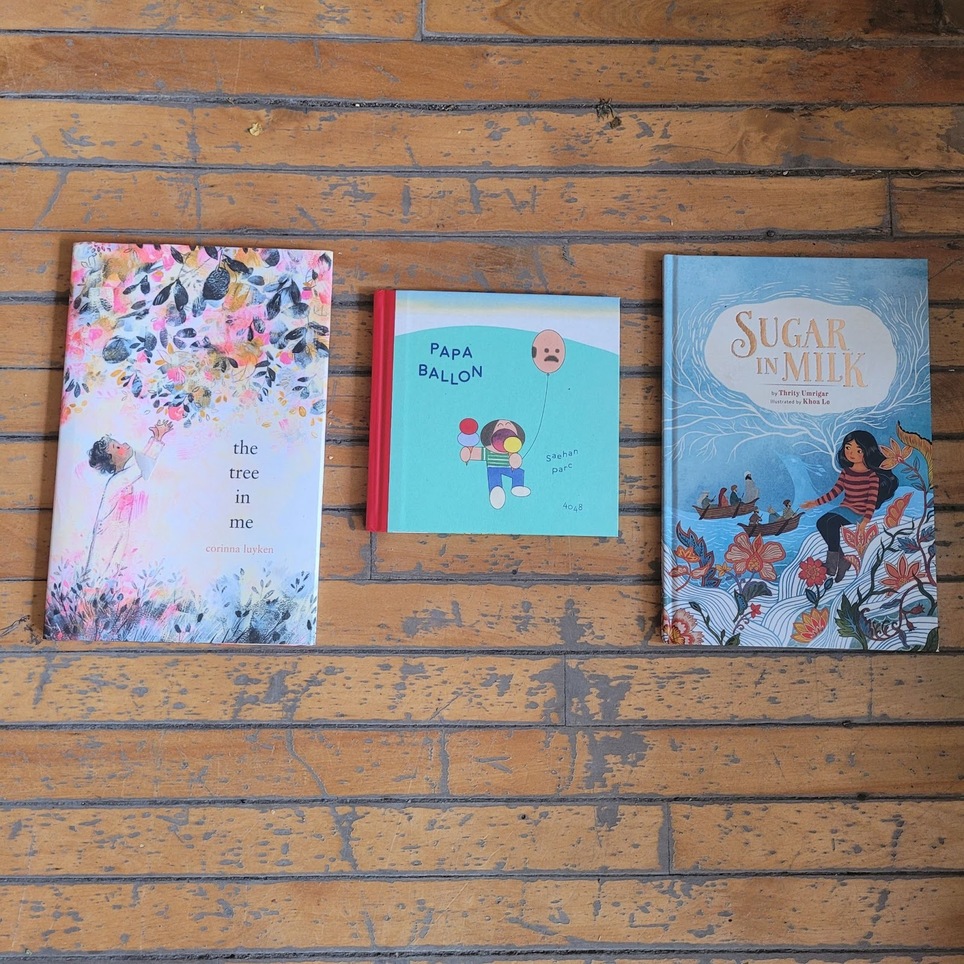 Picture Books
Papa Ballon by Saehan Parc
Papa Ballon is a humorous and unexpectedly deep story about children from a small town who have to grapple with the unexpected event where the entire town's parents transform into balloons. Parc explores the idea of children taking over their parents' responsibilities with outrageously hilarious outcomes, while highlighting the preciousness of the relationship between child and parent.
The Tree in Me by Corinna Luyken
The Tree in Me is a beautiful picture book illustrating the interconnectedness between ourselves and nature. I love Luyken's creative use of pink hues throughout the story, adding weight to her message. Simple yet thought-provoking, The Tree in Me is a visual and narrative treat!
Sugar in Milk by Thrity Umrigar, illustrated by Khao Le
Umrigar explores the idea of immigration and isolation, as the main character struggles to adjust to her new home country while missing her family and friends from her home country. She is comforted by a story her aunt tells her about Persian immigrants who were forced to leave their own country, seeking refuge in a foreign land where the king is hesitant to allow them entry. Khao Le's Persian-inspired illustrations are exquisite and beautifully compliment Umrigar's message that stories can make one feel less alone and help us feel at home when we are at our lowest.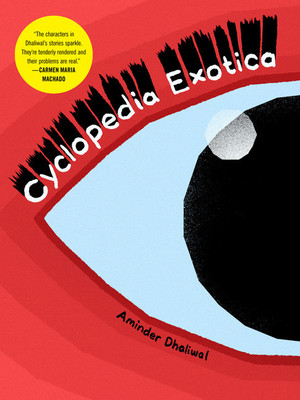 Cyclopedia Exotica
Aminder Dhaliwal
"The characters in Dhaliwal's stories sparkle. They're tenderly rendered and their problems are real. . . The struggle of the cyclops unfolds in metaphors for...
More Info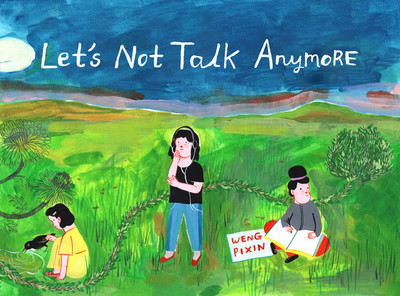 LET'S NOT TALK ANYMORE
Weng Pixin
A five-generation family history told through what is seen and heard, if not said Let?s Not Talk Anymore weaves together five generations of women...
More Info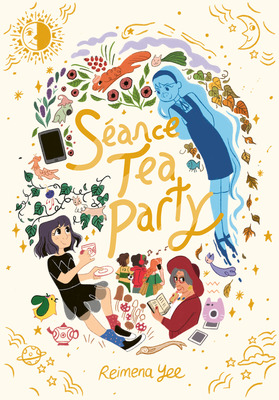 Séance Tea Party
Reimena Yee
Lora wants to stay a kid forever, and she'll do anything to make that happen . . . including befriending Alexa, the ghost who...
More Info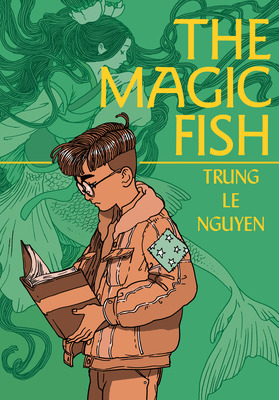 The Magic Fish
Trung Le Nguyen
Ti?n loves his family and his friends…but Ti?n has a secret he's been keeping from them, and it might change everything. An amazing YA...
More Info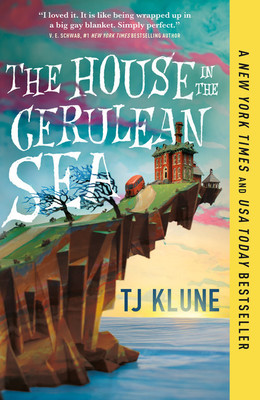 The House in the Cerulean Sea
TJ Klune
ANEW YORK TIMES,USA TODAY,andWASHINGTON POST BESTSELLER!A 2021 Alex Award winner!The 2021 RUSA Reading List: Fantasy Winner!An Indie Next Pick!One ofPublishers Weekly's "Most Anticipated Books...
More Info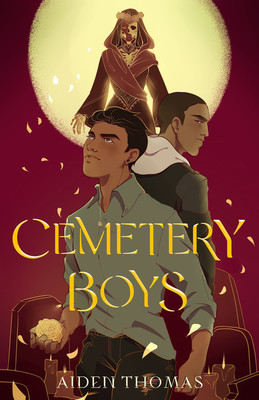 Cemetery Boys
Aiden Thomas
A trans boy determined to prove his gender to his traditional Latinx family summons a ghost who refuses to leave in Aiden Thomas'sNew York...
More Info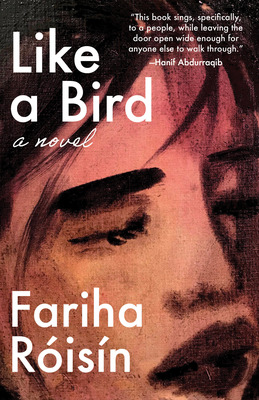 Like a Bird
Fariha Roisin
A revolutionary story of empowerment and redemption,Like a Bird is the highly anticipated debut novel from Fariha Róisín, author of the poetry collectionHow to...
More Info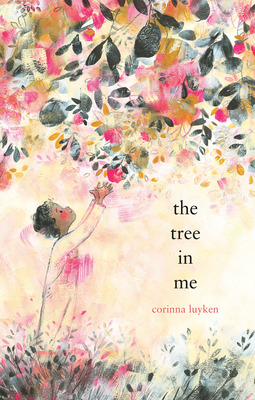 The Tree in Me
Corinna Luyken
A stunning and sensitive portrait of the strength within each of us and the nourishment we receive from the natural world, by the New...
More Info