Summer Reads 2021 - Piedad
July 1, 2021
L'été est arrivé! Voici les choix de Piedad!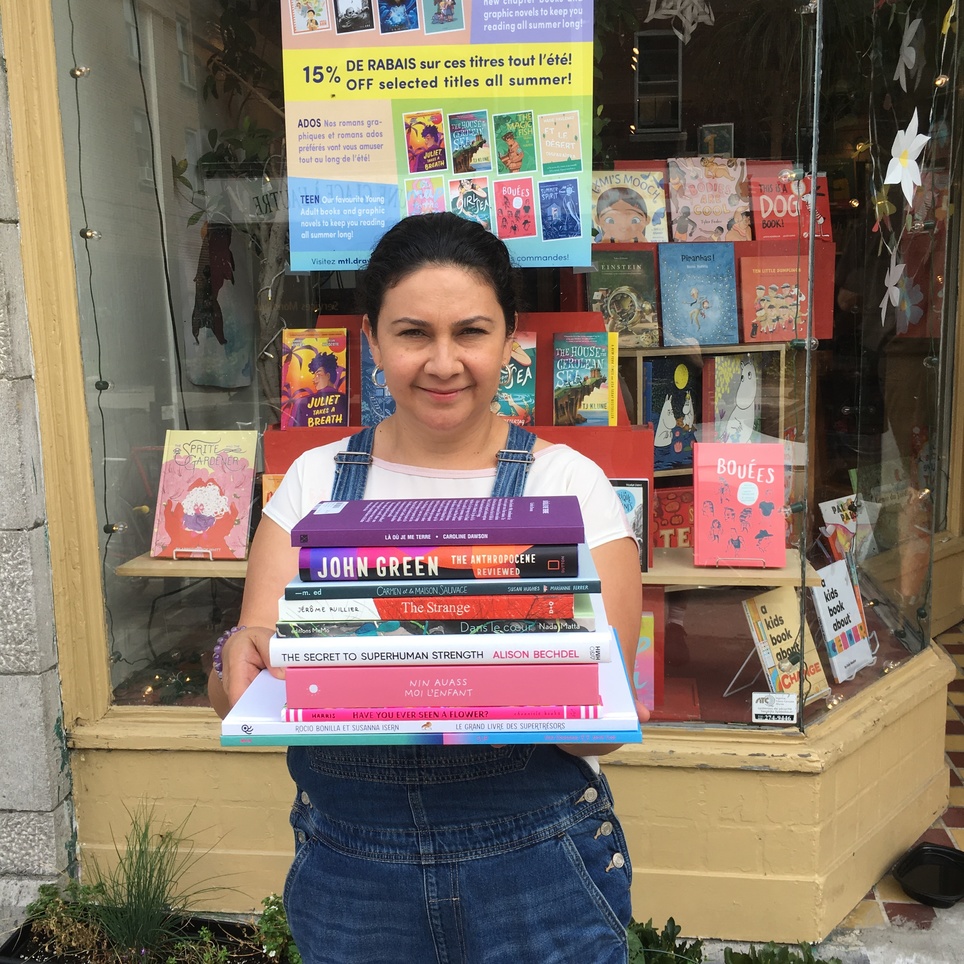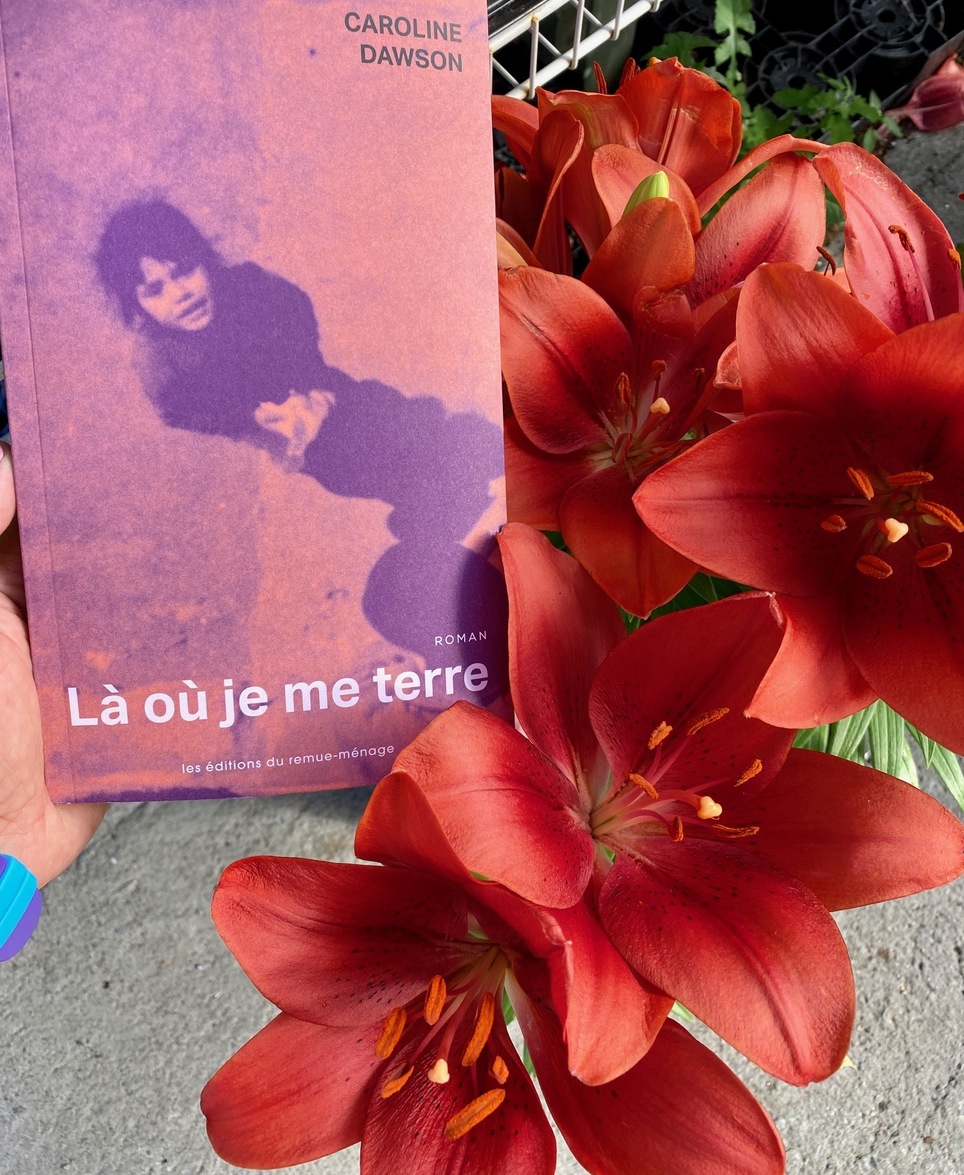 Là où je me terre de Caroline Dawson
Plusieurs jours après avoir fermé ce livre, il m' habitait toujours. C'est le genre de livre dont on relit des passages...j'ai donc décidé de le relire au complet ! Dans ce premier roman, l'auteure parle d'immigration, un sujet complexe qui me touche particulièrement. Pour Dawson, il s'agit d'une expérience personnelle et universelle à la fois. Personnelle, dans le sens où chacun.e a de différentes raisons pour quitter son pays et universelle, car lorsque nous arrivons, peu importe les raisons de notre arrivée, nous sommes tous.tes confronté.es aux mêmes réalités : l'apprentissage d'une nouvelle langue, l'hiver, l'intégration au marché du travail, la reconstruction de notre cercle social, etc.

Caroline Dawson aborde le sujet avec honnêteté, simplicité et poésie. Elle retrace sa propre expérience d'immigration depuis son arrivée au Québec en tant qu'enfant de sept ans, jusqu'à aujourd'hui. Elle met en scène le quotidien d'une famille de réfugiés qui est drôle par moments et toujours touchant. Elle nous dévoile à sa manière la signification du mot résilience. Ce livre mérite de circuler longtemps, histoire de cultiver l'empathie de tous.tes.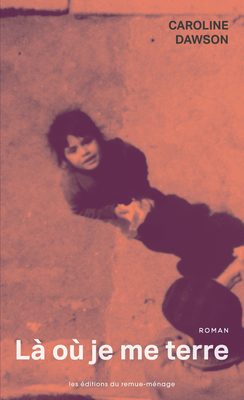 Là où je me terre
Caroline Dawson
Valparaíso, décembre 1986, tremblement de terre entre les quatre murs d'une maison. Un homme et une femme annoncent à leurs enfants qu'il faut tout...
More Info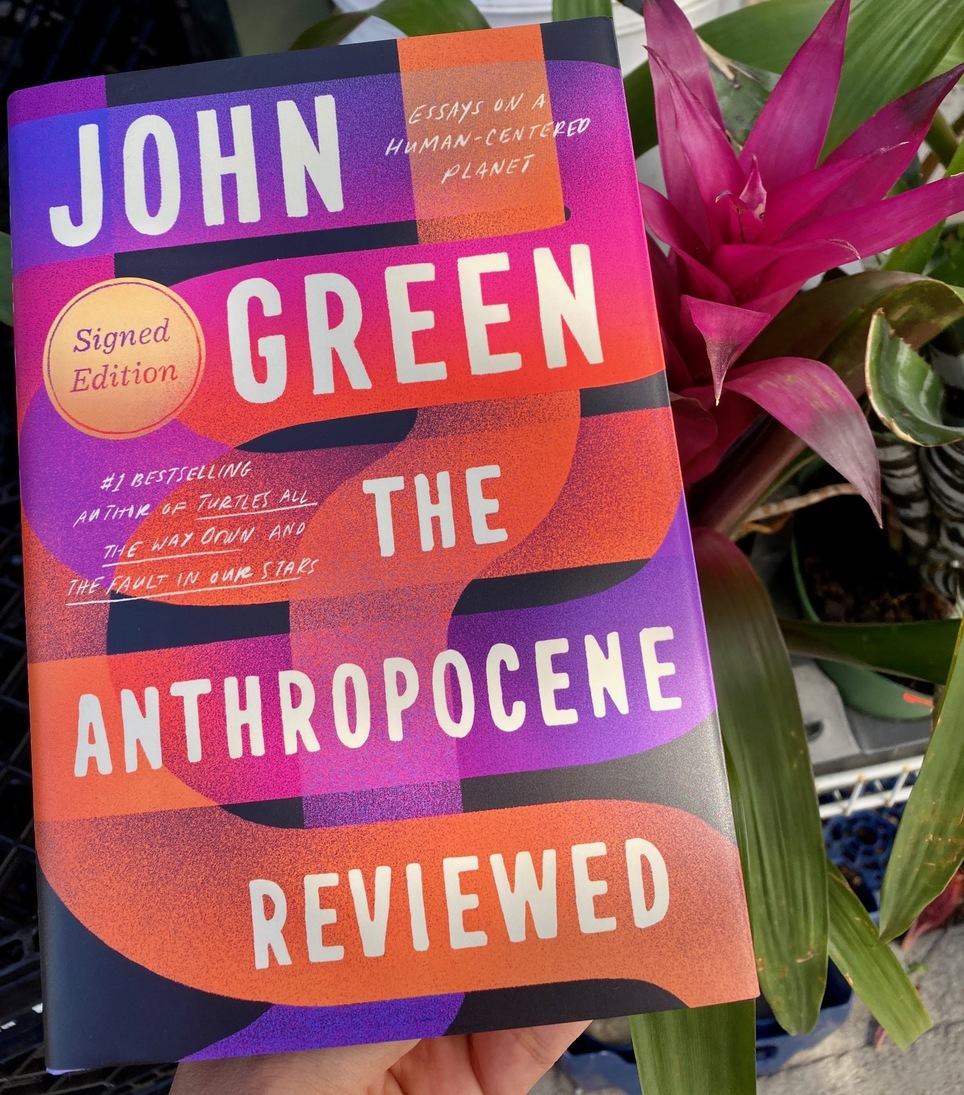 The Anthropocene Reviewed by John Green
John Green's book is a deeply moving and discerning collection of personal essays about humanity adapted and expanded from the author's podcast. The Anthropocene is the current geologic age; an age in which humans have profoundly reshaped the planet and its biodiversity. Green reviews different facets of the human-centered planet on a five-star scale—from the QWERTY keyboard and sunsets to Canada geese and Penguins of Madagascar.
Funny and complex, the reviews chart the contradictions of contemporary humanity. As a species, we are both far too strong and not nearly strong enough, a paradox that came into sharp focus as we face a global pandemic that both separated us and bound us together.
I am not familiar with the podcast, but I knew that I was predisposed to love this book when I saw that it included a quote by Maurice Sendak -- one of my favorite classic authors -- about falling in love with the world.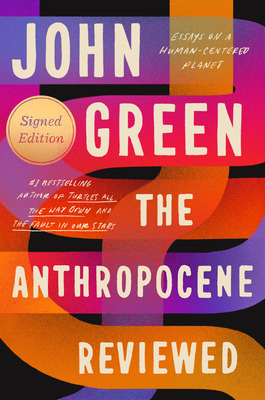 The Anthropocene Reviewed (Signed Edition)
John Green
A deeply moving collection of personal essays from John Green, the #1 bestselling author of The Fault in Our Stars and Turtles All the...
More Info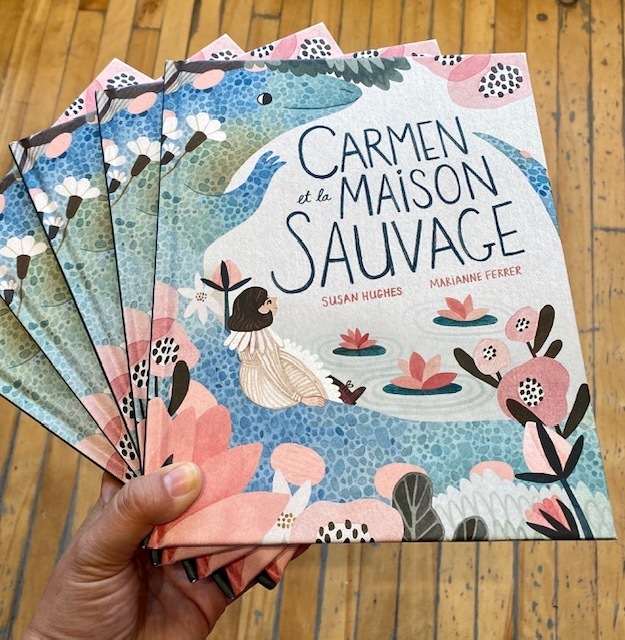 Carmen et la maison sauvage de Susan Hugues et Marianne Ferrer
Lorsque ses parents achètent une maison à Barcelone, Carmen en a le coeur brisé. Elle ne veut pas quitter sa forêt sauvage et encore moins quitter Dragon, sa salamandre géante. Carmen apprend que c'est l'architecte Antoni Gaudi qui rénovera leur future demeure, la Casa Batlló. Au fil de ses rencontres avec cet homme mystérieux, la jeune fille retrouve l'espoir. Et si cet artiste sensible lui permettait d'apprivoiser cette nouvelle maison en la transformant en oasis en plein coeur de la ville?

L'écriture de Susan Hughes et les magnifiques illustrations de Marianne Ferrer me donnent envie de voyager!. Cet album est une introduction à l'œuvre et à la philosophie de Gaudí. De plus, il nous encourage à observer la nature, à y puiser l'inspiration et à rester ouvert aux changements que la vie nous offre.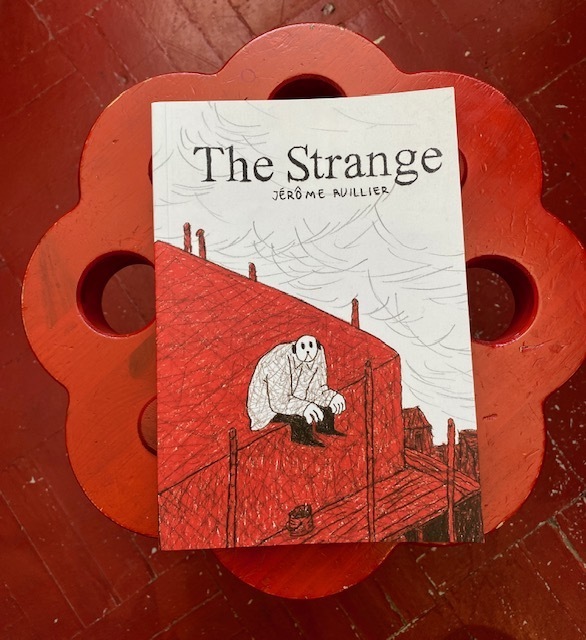 The Strange by Jérôme Ruiller
Here is another story about the immigration process of an undocumented migrant, this time from the perspectives of those whose paths he crosses. Ruiller worked with a friend from the charity Réseau Éducation Sans Frontières to collect experiences from migrants, police officers and the wider public. The result is collected in this surreal graphic novel populated by animals.
Jérôme Ruillier's story is deftly told through many viewpoints, as each narrator recounts a situation in which they crossed paths with the newly-arrived foreigner. Many of the people this foreigner meets are suspicious of his unfamiliar background, or of the unusual language that he speaks. By employing this third-person narrative structure, Ruillier masterfully portrays the complex plight of immigrants and the vulnerability that comes with being undocumented. The Strange shows one person's struggle to adapt while dealing with the often brutal and unforgiving attitudes of the employers, neighbors, and strangers who populate this new land.
Ruillier employs a bold visual approach of colored pencil drawings complemented by a stark, limited palette of red, orange and green backgrounds. Its beautiful simplicity represents the almost child-like hope and promise that is often associated with new beginnings. But as Ruillier implicitly suggests, it's a promise that can shatter at a moment's notice when the threat of being deported is a daily and terrifying reality.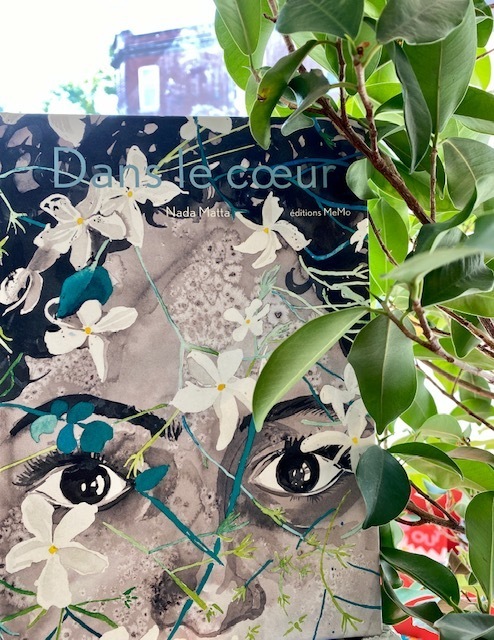 Dans le coeur de Nada Matta
Un jour, dans une banlieue, des hommes surgissent d'un camion et embarquent de force des civiles terrorisés. Cet album a comme enjeux la guerre et la fuite. De plus, il porte sur cette femme qui a su réunir assez d'amour et d'énergie afin de protéger et de guider des enfants dans une période incertaine. Matta signe un album touchant dont on peut ressentir l'amour et la tendresse à travers les illustrations magnifiques.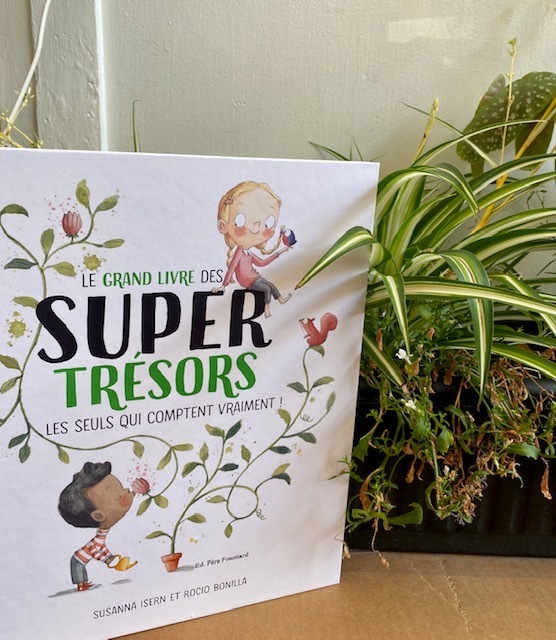 Le grand livre des super trésors de Susanna Isern, illustré par Rocio Bonilla
La famille, les souvenirs, la nature, les animaux, les ami.es, les rêves... Les choses qui comptent vraiment ne sont pas matérielles. Il existe des supertrésors qui nous rendent riches en bonheur, pour peu qu'on y prête attention. Quels sont les tiens ? Voici un nouvel album de Susanna Isern, illustré par la talentueuse Rocio Bonilla.

Cette oeuvre enrichissante nous permet de parler de diversité, car ses personnages sortent un peu de l'ordinaire. Entres autres, on n'y retrouve une fille qui aime la planche à roulettes et un garçon-sirène. Toutefois, il faut dire que c'est la diversité de choses vraiment importantes qui est intéressante!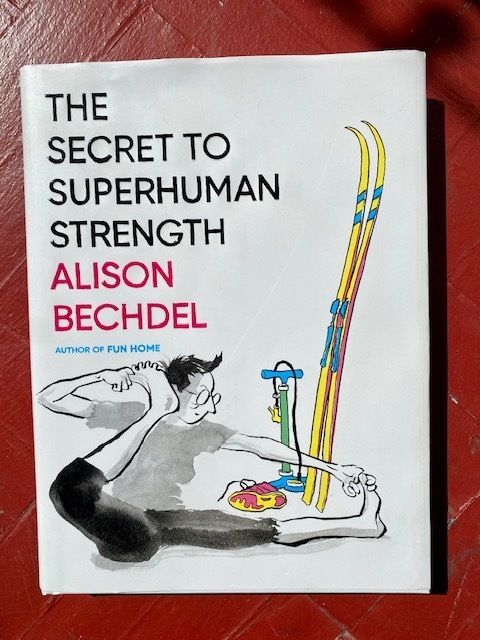 The Secret to Superhuman Strength by Alison Bechdel
Here, the author of Fun Home pens an unselfish memoir about self-improvement, death and her lifelong obsession with exercise. The Secret to Superhuman Strength takes a keen and humoristic interest in Nodic skiing, road cycling, karate and spin classes. That said, Bechdel's true subject is self-improvement in the broad sense of the word.
In this book, Bechdel continues the deep personal digging of Fun Home and its sequel Are You My Mother?, moving through her life one decade at a time as she critically examines her inclination to use these schemes as a way to deal with life's challenges.
Bechdel's illustrations are always very detailed and extremely nimble. In this book, however, they've been coloured (by her partner, Holly Rae Taylor), making them look charming given the mountains and forests the story has in the background. Each chapter closes with a monochrome sketch suggesting peace and affirmation.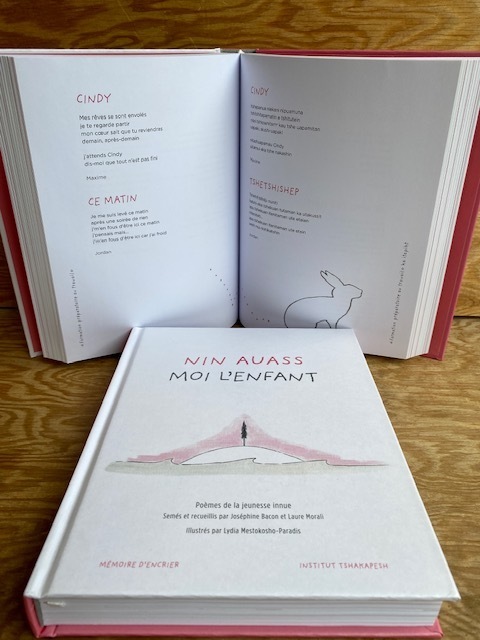 Nin Auass - Moi, l'enfant Poèmes de la jeunesse innue Sémes et recuellis par Joséphine Bacon et Laure Morali Illustrés par Lydia Mestokosho-Paradis
Ce livre est un cadeau qui nous est offerte par la jeunesse innue qui fait entendre sa voix, ses rêves, ses peurs et ses espoirs. Afin détablir cette anthologie, Joséphine Bacon et Laure Morali ont fait le tour de dix communautés innues au Québec pendant quatre ans. Elles ont rencontré plus d'un millier d'enfants et de jeunes qu'elles ont accompagnés dans l'écriture.
Un beau cadeau que l'on peut s'offrir pour se rafraîchir le cœur avec de la poésie cet été !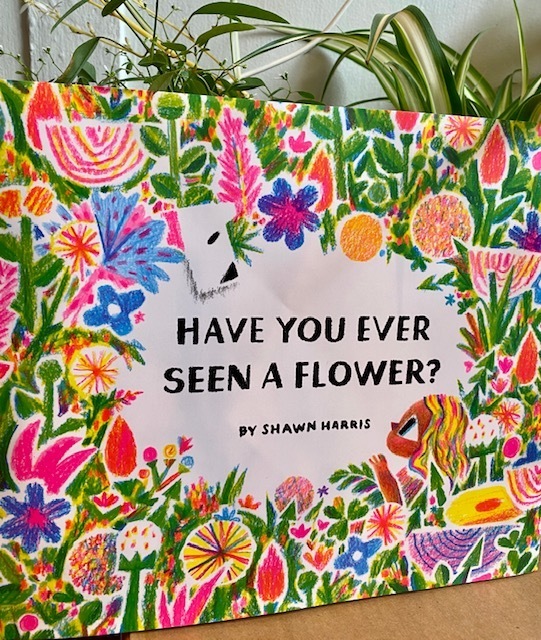 Have You Ever Seen a Flower? By Shawn Harris
Have You Ever Seen a Flower? is a charming picture book exploring the relationship between childhood and nature. In this simple yet profound story, one child experiences a flower with all five senses—from its color to its fragrance to the entire universe it evokes—revealing how a single flower can expand one's perspective in incredible ways. It is a perfect summer read for nature lovers and outdoorsy families who love thought-provoking discussions with their children.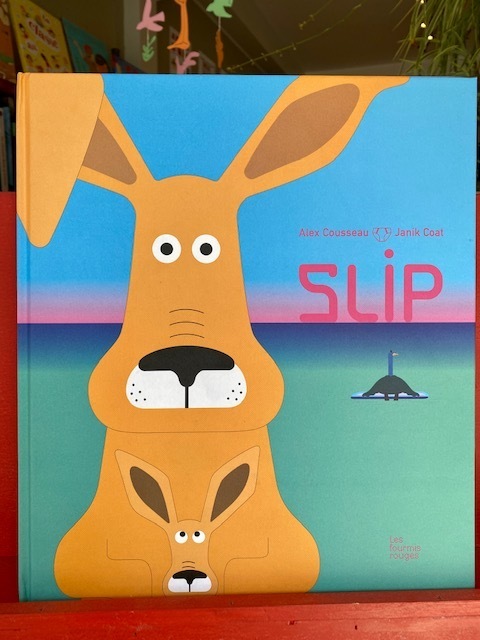 Slip de Alex Cousseau, illustré par Janik Coat
C'est l'été et il fait très chaud! Slip le kangourou n'a qu'une envie: se baigner! Mais, il lui manque quelque chose... Avant de se jeter à l'eau, Slip fouille dans sa poche... Voici une histoire rythmée qui fonctionne par le biais d'un système d'accumulation, illustrée de dessins pop et colorés que j'ai adoré !
Les petits auront du plaisir à retrouver les personnages qui s'y dissimulent ainsi que les objets qui se cachent dans les pages de ce livre aux couleurs vives!