Summer Reads 2021 - Chantal
June 29, 2021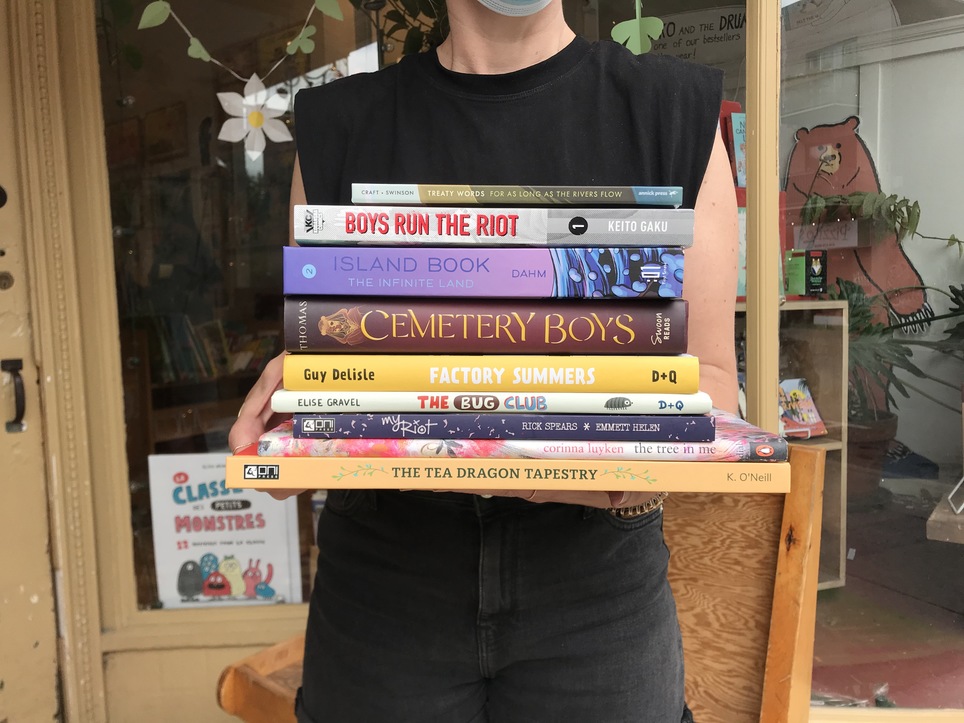 Island Book by Evan Dahm
Sola and her friend Hunder and Alef continue their adventure exploring unknown worlds and getting to know and trust themselves.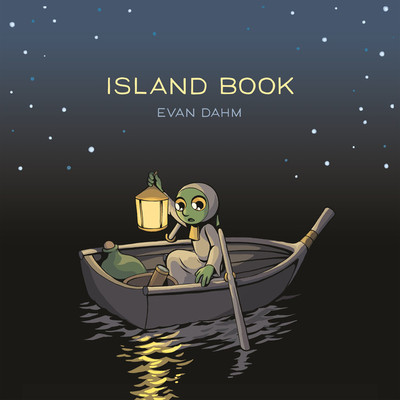 Island Book
Evan Dahm
Set sail withIsland Book, Evan Dahm's epic graphic novel about friendship, teamwork, and the wisdom we gain when we face the unknown with bravery...
More Info
My Riot by Rick Spears, Emmet Hobbs
It's 1991. Meet Val, a teenager who dreams of being a ballerina but doesn't fit the mold. She loves punk rock and starts an all girl band called The Proper Ladies. Join her on her journey realizing that fitting in isn't the solution and finding oneself and the people that accept you is the best part of the adventure. Here comes the Riot Girl revolution!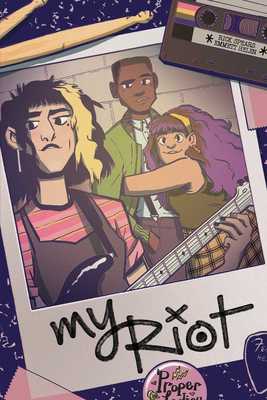 My Riot
Rick Spears
"Full of raw noise & 90's angst, MY RIOT delivers an electric gut-punch of a tale that will have you aching for the return...
More Info
Tea Dragon Tapestry by Katie O'Neill
Tea Dragon Lovers, are you ready?! Greta and Minette are back, the third and last story in the Tea Dragon Series. A story told with gentleness and joy. Tea Dragon lovers will not be disappointed.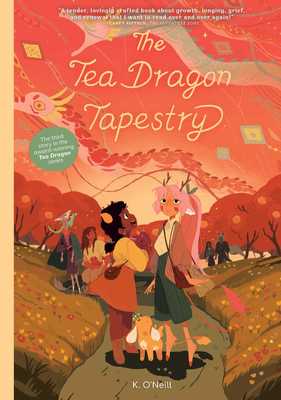 The Tea Dragon Tapestry
K. O'Neill
Join Greta and Minette once more for the heartwarming conclusion of the award-winning Tea Dragon series!Over a year since being entrusted with Ginseng's care,...
More Info
Six Of Crows by Leigh Bardugo
Are you hooked yet? Finishing the Netflix series left me wanting more and asking a lot of questions. My curiosity truly peaked when I encountered the young. alarming and yet charming group of thieves. I picked up the Six Of Crows to learn more about them and I am definitely not disappointed.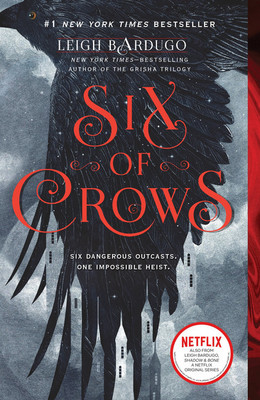 Six of Crows
Leigh Bardugo
See the Grishaverse come to life on screen withShadow and Bone, now a Netflix original series.Discover what comes next for heist trio Kaz, Inej,...
More Info
Cemetery Boys by Aiden Thomas
I've heard nothing but great things about this book and can't wait to start my road trip and read it. Thankfully car rides are a perfect chance for me to escape into a book like this. A gay love story, a mystery to solve and a ghost for good measure.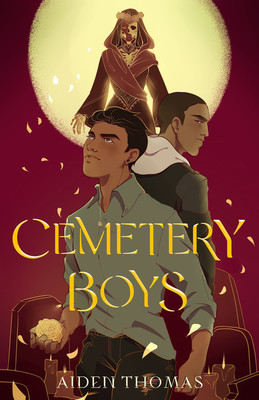 Cemetery Boys
Aiden Thomas
A trans boy determined to prove his gender to his traditional Latinx family summons a ghost who refuses to leave in Aiden Thomas'sNew York...
More Info
Boys Run the Riot by Keito Gaku
Another book I am truly excited to read. We follow a transgender high school boy named Ryo Watari and his struggles in school; not conforming to the standards expected of him and looking for acceptance. He finds his place and friendship among Japanese street fashion. Finding what you want in life and following that path, having a sense of identity and taking chances are themes I will never get tired of. This is a new Manga series that I am certain will charm the best of us.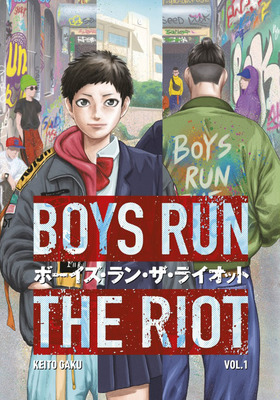 Boys Run the Riot 1
Keito Gaku
A transgender teen named Ryo finds an escape from the expectations and anxieties of his daily life in the world of street fashion. This...
More Info
Factory Summers by Guy Delisle
I come from an industrial town, factory jobs are what you did during the summer. Working the line, doing shift work, possibly not seeing the light of day for alternate weeks. Guy Delisle captures it all, bringing out the nostalgia of small town factory work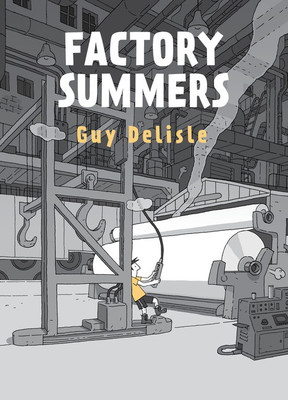 FACTORY SUMMERS
Guy Delisle
The legendary cartoonist aims his pen and paper towards his high school summer job For three summers beginning when he was 16, cartoonist Guy...
More Info
The Bug Club by Elise Gravel
Did you know that Elise Gravel has a second love other than drawing and writing super cool books for kids? Her love of insects is on full display in this book and It's soon to arrive in stores and it's fantastic! Full of fun, interesting and true facts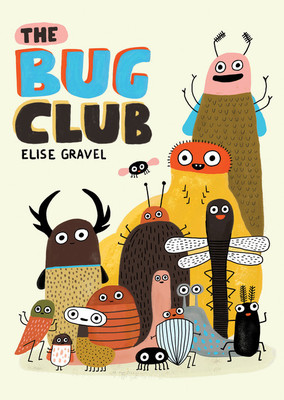 The Bug Club
Elise Gravel
Join acclaimed author Elise Gravel on a dazzling and revelatory tour of the insect world! In The Bug Club, Elise Gravel shares all her...
More Info
Treaty Words For As Long As the Rivers Flow by Craft, Aimee
This book is full of beautiful, kind, grounding words. Each page gives the reader something to contemplate. The illustrations by Luke Swinson are lush and calming. This little book is a beauty to be shared.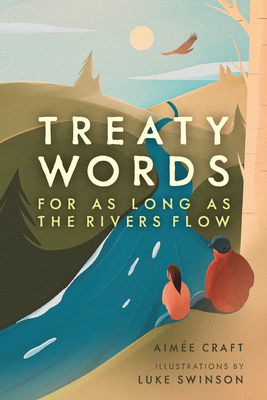 Treaty Words
Aimée Craft
The first treaty that was made was between the earth and the sky. It was an agreement to work together. We build all of...
More Info
The Tree in Me by Luyken, Corinna
This book is a beauty! The colours are brilliant and used with care. It touched on mindfulness and meditation without a heavy hand. Both children and adults will love the beauty of nature it displays and the interconnectedness we share with nature.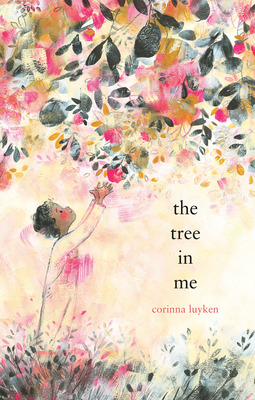 The Tree in Me
Corinna Luyken
A stunning and sensitive portrait of the strength within each of us and the nourishment we receive from the natural world, by the New...
More Info