This Shelf Belongs to...Aminder Dhaliwal!
October 31, 2018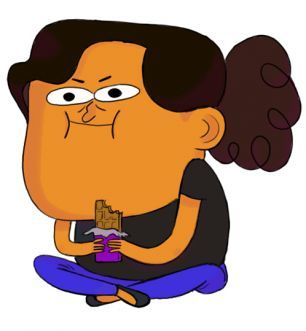 Each month, Librairie Drawn & Quarterly invites a local author or artist to curate a shelf in the store. This November, we bring you recommendations from Aminder Dhaliwal!
Aminder Dhaliwal is a native of Brampton, Ontario and received a Bachelors of Animation from Sheridan College. She now lives in Los Angeles, where she is the Director at Disney TV Animation. Previously, she worked as a Storyboard Director at Cartoon Network and Storyboard Director on the Nickelodeon show Sanjay and Craig. She has serialized Woman World biweekly on instagram since March 2017 and has garnered over 120,000 followers. Woman World was nominated for an Ignatz Award for Outstanding Online Comic.

All of Aminder's picks will be 15% off for the month of November. Here's what you'll find: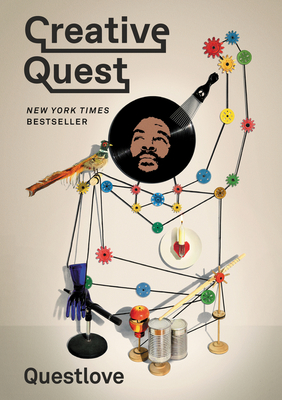 Creative Quest
Questlove
NAMED A MOST ANTICIPATED BOOK OF 2018 BY Esquire • PopSugar • The Huffington Post •  Buzzfeed • Publishers WeeklyA unique new guide to creativity from Questlove—inspirations, stories,...
More Info
Creative Quest by Questlove
Monday, what's Monday all about? new beginnings, a time to start on a fresh project you've been secretly thinking about for a while - in comes "Creative Quest" by Questlove, this book was an avalanche through my artist block, just the thing you need to start a fresh week.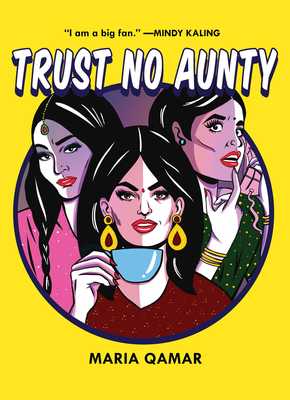 Trust No Aunty
Maria Qamar
Based on her popular Instagram @Hatecopy and her experience in a South Asian immigrant family, artist Maria Qamar has created a humorous, illustrated "survival...
More Info
Trust No Aunty by Maria Qamar

Tuesday, You're all caught up on the weekend gossip by this point, Tuesday's a little sassier than Monday, so I recommend checking out "Trust No Aunty" by Maria Qamar, a Lichstenstein, style survival guide to to 'indian-auntie' drama. You'll be sure to learn a lot about navigating these dramatic relationships and also how to throw some shade yourself.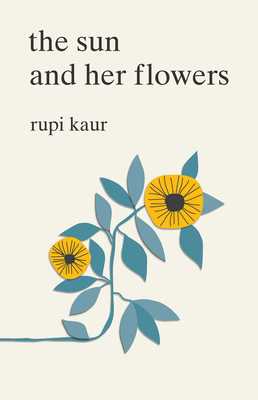 The Sun and Her Flowers
Rupi Kaur
From Rupi Kaur, the #1 New York Times bestselling author of milk and honey, comes her long-awaited second collection of poetry. A vibrant and...
More Info
The Sun and her Flowers by Rupi Kaur
Wednesday is hump day and I have just the thing you need to get through it. "The Sun and Her Flowers" by Rupi Kaur is the perfect collection of poetry, this collection is best served in small portions and should be enjoyed at a digestible pace. It syncs up perfectly for a Wednesday read.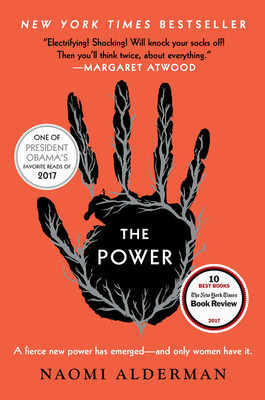 The Power
Naomi Alderman
One of the New York Times's Ten Best Books of 2017A Los Angeles Times Best Book of 2017One of the Washington Post's Ten Best...
More Info
The Power by Naomi Alderman
Thursday, the weekend's close! To get ready for it I suggest "The Power" by Naomi Alderman, If the current political climate is making you feel weak and exhausted It's the perfect read to 'power' you back up. (excuse the word play, its a good read!)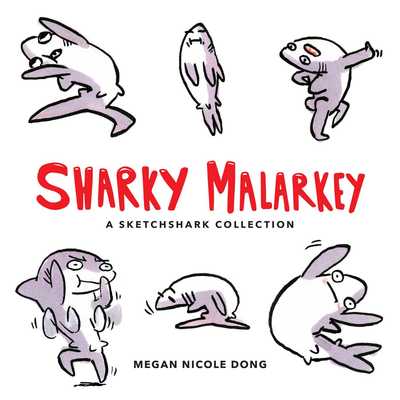 Sharky Malarkey
Megan Nicole Dong
Sharky Malarkey follows the adventures of Bruce, a washed-up shark actor, and a colorful assortment of dysfunctional people, animals, and inanimate objects. Bruce is equally outlandish...
More Info
Sharky Malarkey by Megan Nicole Dong
Friday's are for getting silly, so I recommend "Sharky Malarkey" by Megan Dong. It's the right tone to get you ready for the weekend.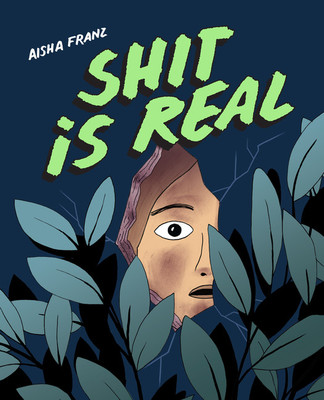 Shit Is Real
Aisha Franz
A broken-hearted woman drifts into depression as she occupies her traveling neighbor's apartment After an unexpected breakup, a young woman named Selma experiences...
More Info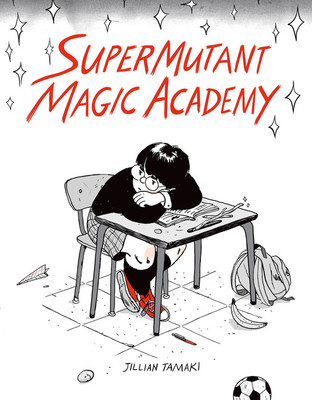 SuperMutant Magic Academy
Jillian Tamaki
Unrequited love, underage drinking, and teen angst rule at a high school for mutants and witchesThe New York Times andNew Yorker illustrator Jillian Tamaki...
More Info
Shit is Real by Aisha Franz and SuperMutant Magic Academy by Jillian Tamaki
And now we're at the weekend (finally!) Saturdays and Sundays are for resetting and catching up on all the things you missed over the week. So why not catch up on some great Drawn and Quarterly graphic novels? maybe one old and one new? Check out, "Shit is Real" by Aisha Franz for a taste of low-key stalker-y feels and melancholy breakup drama and "Super Mutant Magic Academy" by Jillian Tamaki for those on-point high school feels and a taste of realism wrapped in magic.
Come meet Aminder in person, for the launch of her graphic novel, Woman World!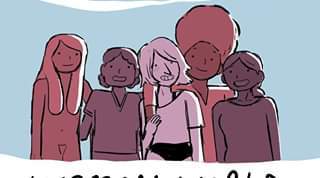 Aminder Dhaliwal launches WOMAN WORLD
Feature Event