Let's read Local Poetry!
December 14, 2021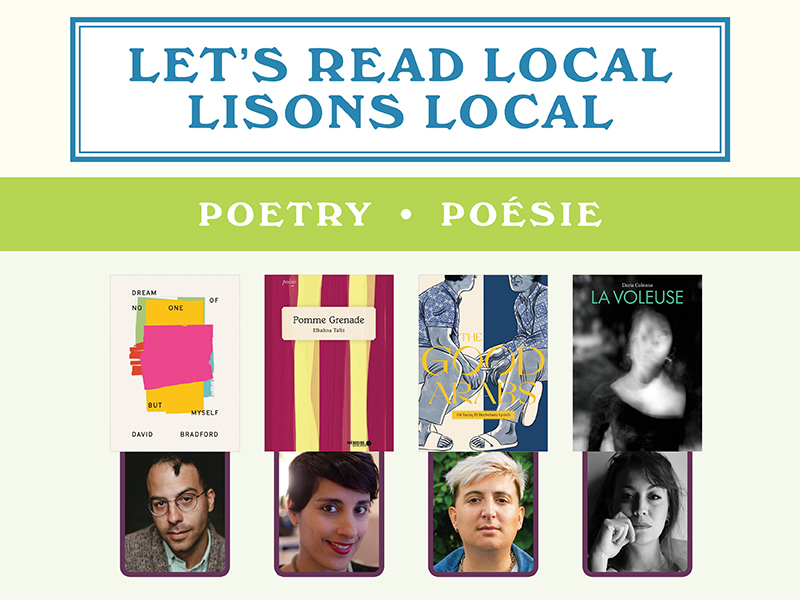 The holidays are here! And this year, we're celebrating the very authors who make our literary community so special. In the last few weeks, we've highlighted the best in local comics, fiction, and non-fiction. This week, it's all about poetry!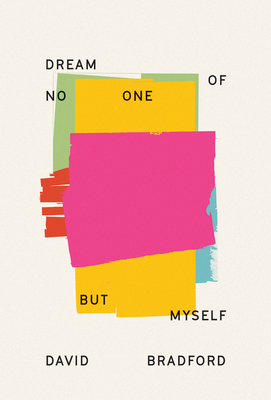 Dream of No One but Myself
David Bradford
An expansive, hybrid, debut collection of prose poems, self-erasures, verse, and family photo cut-ups about growing up in a racially trinary, diversely troubled family....
More Info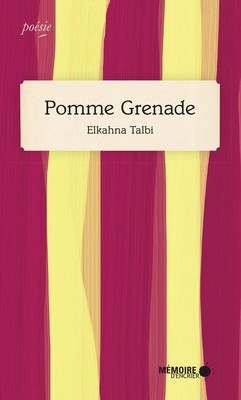 Pomme Grenade
Elkahna Talbi
Pomme-grenade, deuxième recueil d'Elkahna Talbi, présente la femme amoureuse, désireuse et désirée. Le poème creuse les chemins de l'amour et de l'intimité face à...
More Info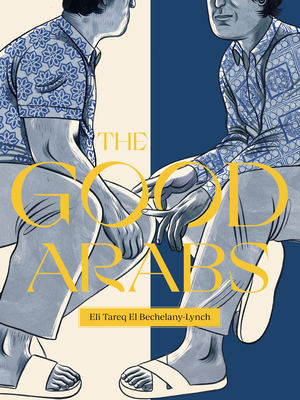 Good Arabs, The
Eli Tareq El Bechelany-Lynch
Swinging from post-explosion Beirut to a Parc-Extension balcony in summer, the verse and prose poems in The Good Arabs ground the reader in place,...
More Info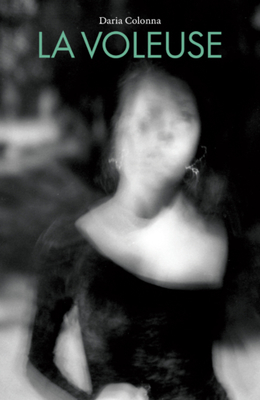 Voleuse, La
Colonna, Daria
Qui a le droit d'écrire ? Y a-t-il des paroles plus importantes que d'autres ? Que se cache-t-il derrière le geste même, la pulsion...
More Info